1.Use offcuts, wood powder, bamboo fiber instead of raw wood.
2.Looks and feels like natural wood
,
no need to paint on it.
3.High density
,
very durable and firm
,
not so easy to decay as wood.
4.Its color won't easy to fade
,
high degree of UV.
5.Resistant to moisture and termites.
6.Can be used from -40 to 60 °C.
7.Installed easily
,
a very low la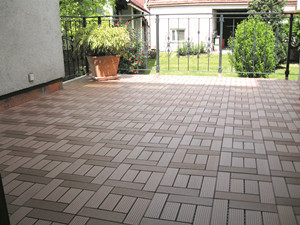 bour cost is needed