You need a beautiful-looking
decking
that will last for years,
Eco-Friendly
&requires little maintenance than wooden floor.
We have the decking series for you.
Our wood plastic composite decking are CE & REACH approved.
Innov-Tech
is our quality assurance.
They require very little maintenance, no need to paint, repair and will make you enjoy your Sweet-Life in outdoor.
People can benefit from HOHEcotech WPC by following attributes:

Product Description
Name

Patio/terrace using brown and gray color wood plastic composite hollow decking

WPC Material

HDPE, Bio-material, Addtives

Width*Height

145*21mm

Length

2.2/2.9m,or customized

Color

Cedar/Copper Brown/Wood/Sandalwood/Coffee/Gray/Dark Gray,




or customized

Surface

Tongue & Grooved,




Sanding, One side is with stripes, the other side flat (can be embossed).

Appearance

Wood Touch & Natural Feel

Temperature

-29 to +52 centigrade

Technique

Extrusion Molding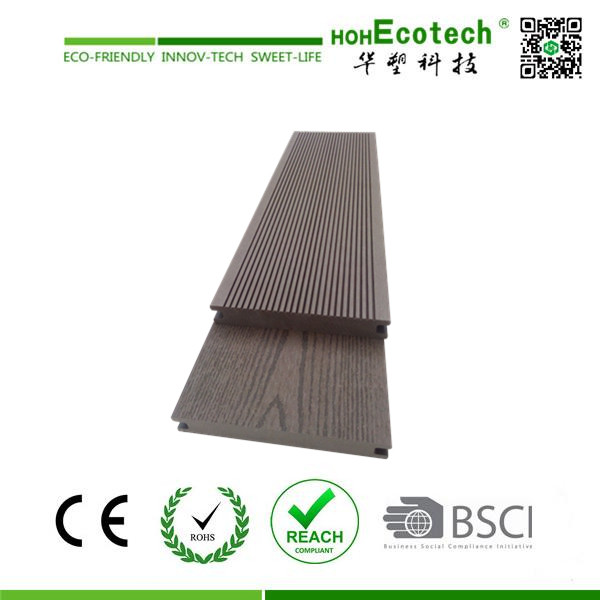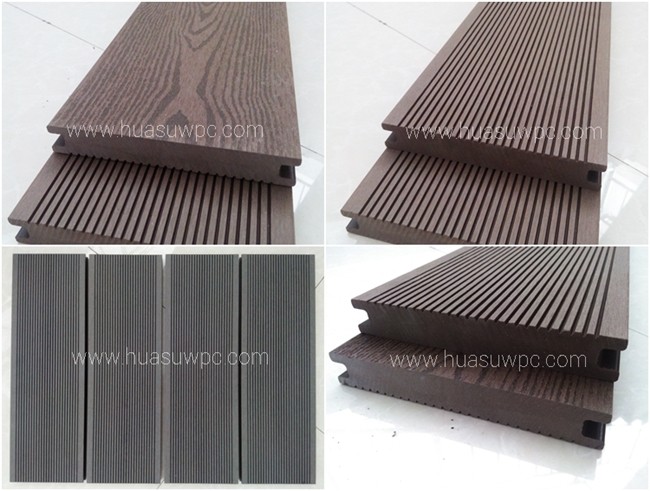 About Accessory & Installation
We suggested that Installation should be done by professional staff. Before fixing, keep the ground dry, clean and smooth. If has local special rules for structure, please follow the rules.
JOIST

Material: Wood plastic composite

Item#: 40S30-A, 40H30-B, 40H30-C, 40H30-D, 40H30-E,

38S38, 40S25-A, 50H30-B, 57S32-A, 60S40-A

DECK CLIP

Material: plastic and stainless steel

Item#: SP01. ST01, SY02, GG01, GT01

JOIST CLIP

Material: stainless steel

Item#: GP04, GP05

END COVER

Material: wpc or pvc

Item#: wpc 50S50-A, 55S10, pvc F150H25C

QUANTITY

Joist: 1sqm=3meters

Deck Clip: 1sqm=24sets

Joist Clip: 1sqm=9sets

End cover: according to your design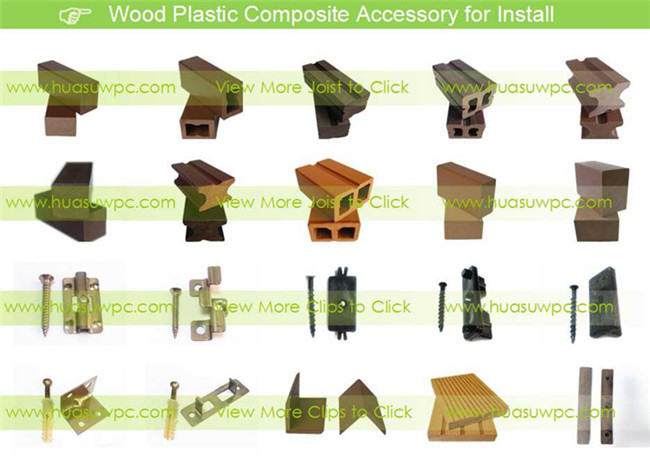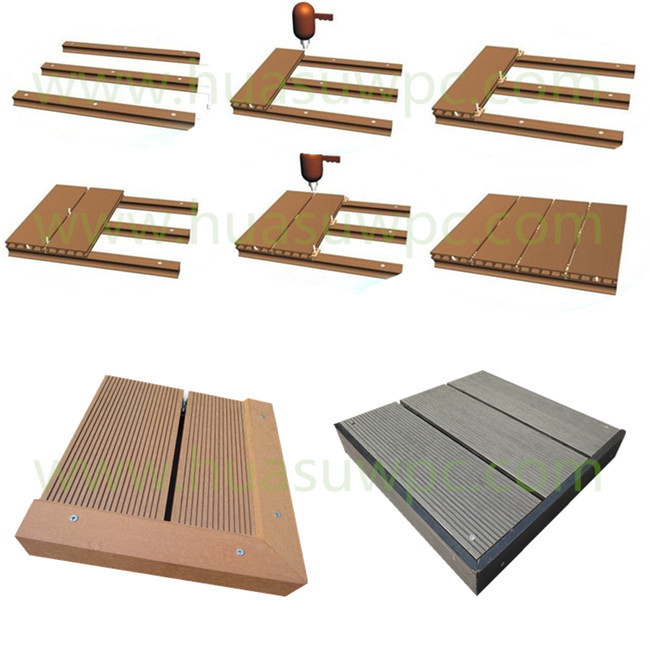 Product Applications
HOH Ecotech® WPC is an ideal substitute for WOOD or PLASTIC in many projects:
j. Roof Gardens and Terraces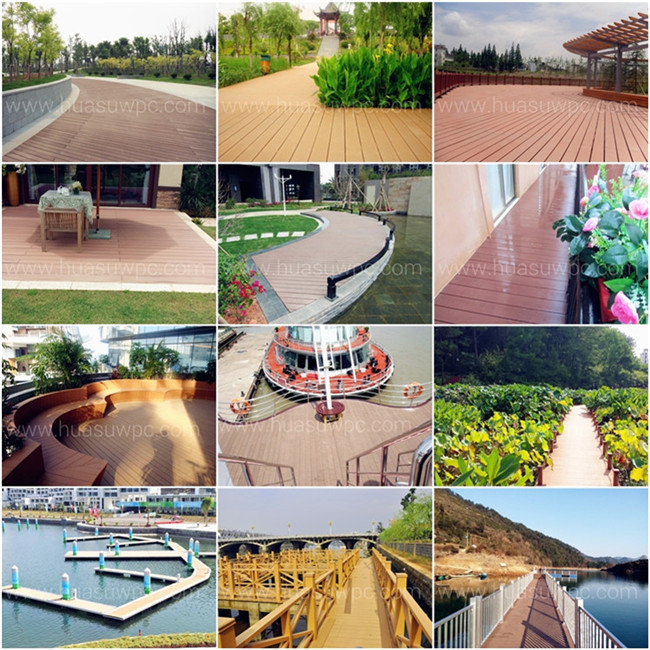 View More
Production Process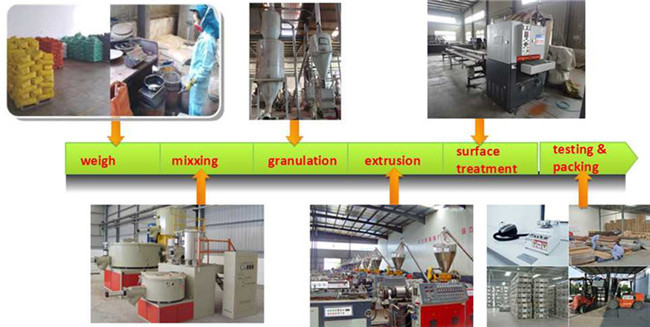 Packing & Shipping
We advise 2.2m or 2.9m length is better, what can make full use of the container space.
Customized length is accept, and we do max 5.8m.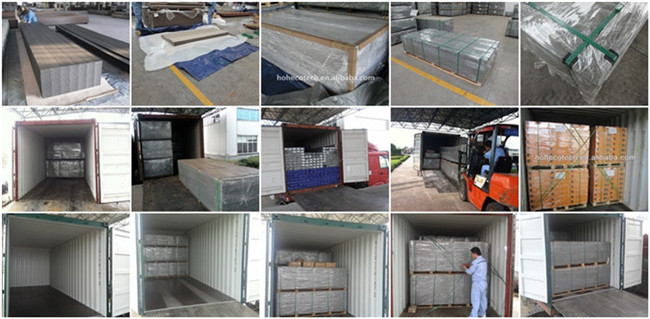 Product Certification
Standard

Character

Result

CEN/TS 15676-2007

Slipperiness

Mean value: 68

ISO 4892-2:2013

Weathering test for 300 hours

ΔE=3.24, gray scale3-4

ISO 11359-2:1999

Thermal properties

29.6*10-6 K -1

EN 15534-1:2012

Linera mass

Mean Value: 4.2 kg/m

Deviation from Straightness

(for profiles)

Max value

Flatwise: 0.33 mm

Edgewise: 0.20 mm

Cupping

Max value: 0.4 mm

Falling mass impact resistance

Energy level: 20 J

Code: (23,20)

Flexural properties

MOR: 28.7 MPa

MOR: 3749 MPa

Greep behavior

Mean value:

ΔS=0.42 mm

ΔSr=0.99 mm

Boiling Test

Mean value

Swelling

In thickness: 2.20%

In length: 0.08%

In width: 0.04%

Water absorption: 0.9%

GB/T 24509-2009

Freeze-thaw resistance,%

89

Abrasion resistance,g/100r

0.0949

Creep recovery rate, %

80

GB/T 24508-2009

Formaldehyde Emission

0.9 mg/L Pass

EN 13501-1:2007

Fire classification

Cfl-S1

ASTM D1037-06a

Water absorption

0.31%

ASTM D4442-07

Moisture content

0.35%

ASTM G21-09

Preventing mildew

Class 0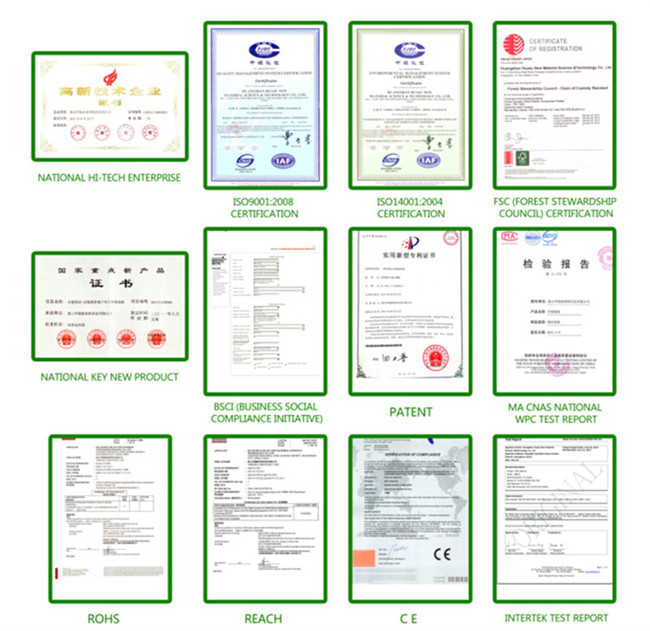 Our Service
a. Color/Length/Packing can be customized to suit your requirements;
b. Free Sample;
c. Fast response to your inquiry and quality issues ;
d. Profession service carries through to the end;
e. Strong group management advantage.

Our Company & Our Team
Huangshan Huasu New Material Science & Technology Co., Ltd is the TOP WPC manufacturer in China.
a. National new high-tech enterprise, cover 13 patent products;

b. Wide range of products series: WPC Decking,Tile,Cladding,Fencing and leisure products;

c. Private brand HOHEcotech®, and OEM service;

d. Certified by FSC, BSCI & ISO.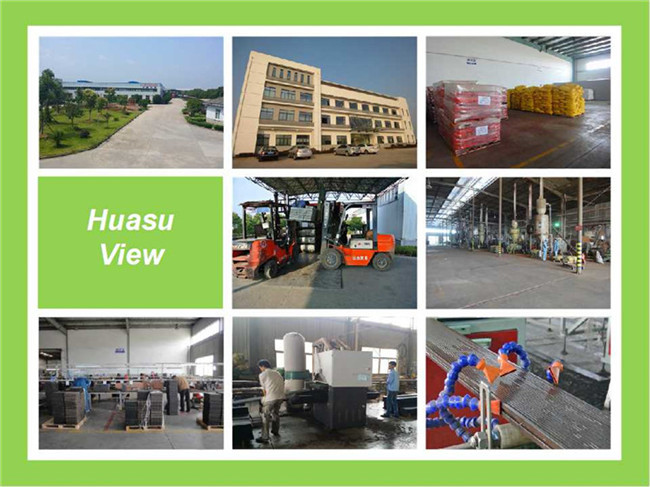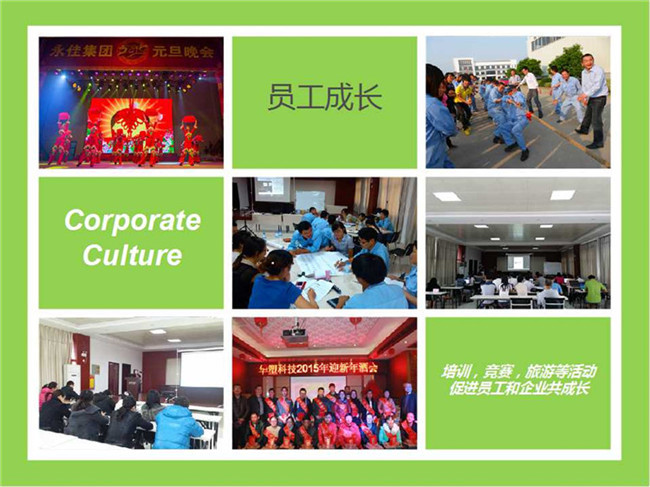 Exhibitions & Customers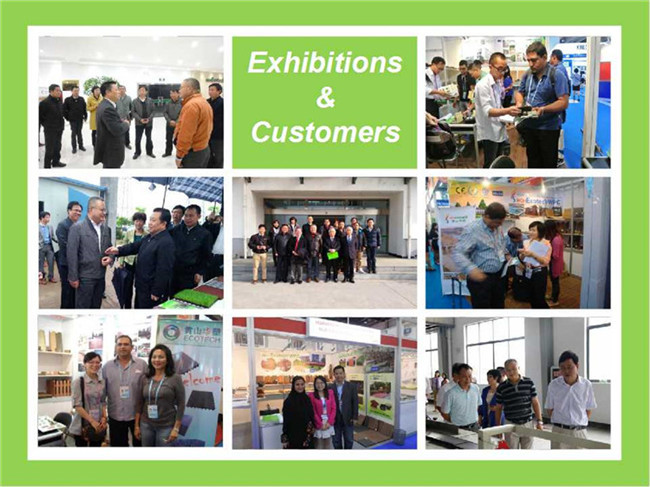 FAQ
1.If I want a price what should I to offer?
---Product size( Or product Model Number)
Your quantity
Your requirement to our product or service
Your usage
2.What is the minimum order requirement?
---No request
3.What about the payment?
---T/T is preferable,but we can also accept L/C.
4.Can I get some sample for reference?
--Of course.Samples are always free, but we are afraid the freight should be borne by you .
5.How long takes to produce my order?
---It depends on your quantity.As usual for one 20'GP container,our production lead time is around 15~25 days.
6.What tools are required to install the HOHEcotech docking decking?
--It is just as easy to work with as wood. When sawing, use a saw blade with fewer teeth(like 18-24 on a 450mm blade).The blade will work easier, stay cooler and last longer.
7.What fastens are recommended for the HOHEcotech docking decking?
--Any screws and nails work well with HOHEcotech decking.
We recommend using high quality screws and nails such as stainless steel. Pre-drilling and countersinking are also recommended when using on your pontoons.
8.Does HOHEcotech docking decking require gapping between boards?
--Yes .
Changes in temperature will cause a slight expansion or contraction of decking boards. Therefore, gapping is required both side-to-side and end-to-end of the boards on your pontoons.
Call Us Today
info..........com
We look forward to hearing from you.