1, Power Input: 9~32v
2,LED Colour: Yellow, White, Blue, Red.- 4300k-7500k
3 Housing Colour: Black or White
good quality
1   Power
     Power Input: 9~32v
     Life: 50,000hrs
     Operating Temperature: -45 to 85°C
2 LED:
     High Power: 3w LED
     Style: 2 x Horizontal Rows
     LED Colour: Yellow, White, Blue, Red.- 4300k-7500k
3 Body:
     Stainless Steel Mounts with Rubber Cushion
     Beam Patterns: Flood or Euro Beam
      Housing Colour: Black or White
     Housing Type: Aluminum Body
     Waterproof: IP67
     Vibration Resistant: Capacity 24-2,000 Hz    
     Shock Capacity: 12G - 8 Hours of Non-stop Logarithmic Testing.
          PMMA Lens: Armored Glass
If you are interested in  our products ,there are other goods that you can choose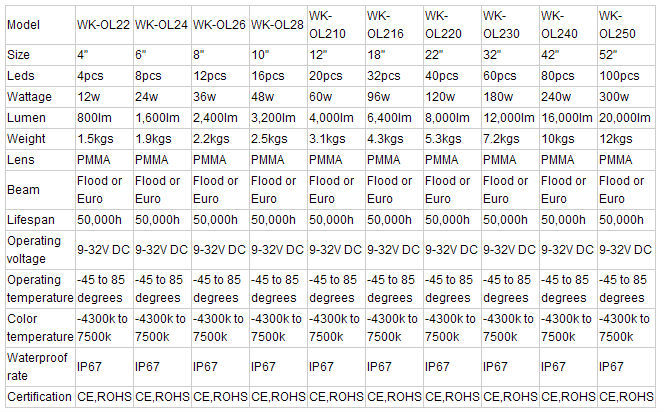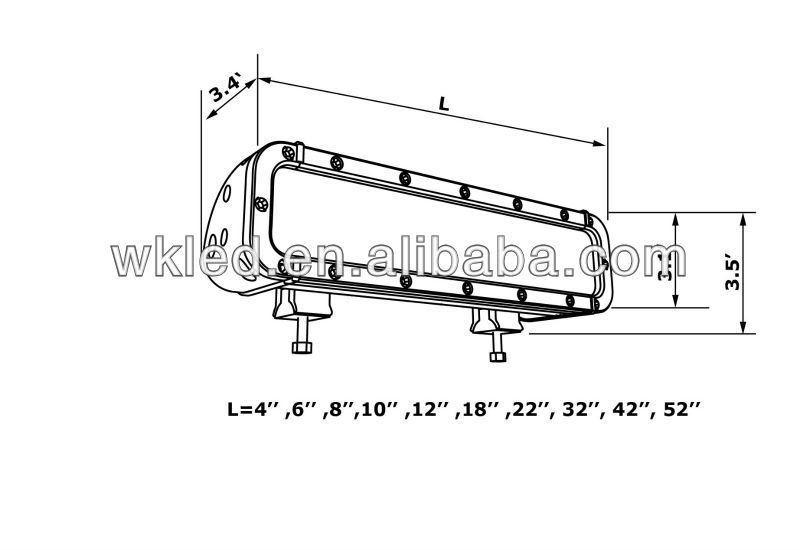 Meas=Lx(w)3.4"x(h)3.1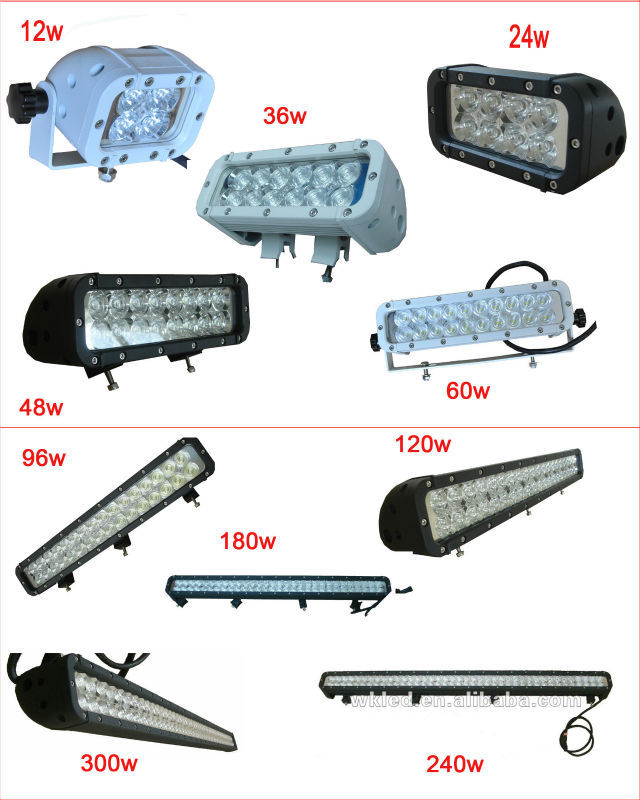 why choose us?
1,good quality and high reputation
we have the most certification CE and ROHS
2,reasonable price 
because we have a factory ,the price is the best for you 
3,superb material
our goods are usually made of cree XPG4 5 W ,it is execllent ,if you want the most general goods in the market ,we also have
4,good service 
we put the customer first,whatever stay at home or office ,we would like to answer any questions that about our products .