Four Channels Infared Thermometer with Hihg Precision Accurancy for Automatic Egg Incubator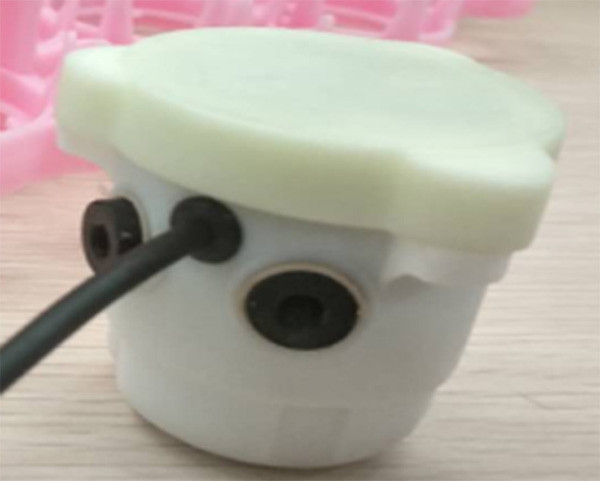 Cylindrical shape, and four infrared sensor probes are evenly distributed in 90 degree directions, sealed and dust-proof. It uses infrared non-contact measurement technology to measure embryo temperature of four eggshells at the same time, with high accuracy and speed.The RS485 interface is configured to communicate with the incubator monitoring equipment and complement each other..
Features
■ Measuring the temperature of egg embryo ;
■ Four infrared measurement channels ;
■ Configuring the RS485 interface for incubator.
Specification

● Temperaturemeasuring range: 32~43℃
● Accurancy: ±0.1℃
● Infrared Measuring channel: 4
● Measuring distance: 0~5cm
Application
◆ Monitoring the embryo temperature of poultry egg shell, which is used in conjunction with the incubation temperature control equipment..