Shows temperature and humidity at a glance, memory min/max temperature and humidity. easy toread, shown by Fahrenheit/Celsius
HH348 Thermometer Hygrometer
Introduction
It shows you temperature and humidity at a glance, also helps us memory min/max temperature and humidity. The simple screen is easy-to-read, displays humidity and temperature of its location. The temperature can be shown by Fahrenheit / Celsius by a switch button.
We have another improved model, indoor outdoor thermometer hygrometer which has an extra 3 meters probe outside. It can monitor indoor humidity, indoor temperature and outdoor temperature. It's an easy way to ensure you are in the most comfortable surroundings while relaxing at home or working.
You can fix the indoor-thermometer-hygrometer to a wall, or place on a desk top or work surface whatever.

It's an ideal products for the home, office, garage, greenhouse or workshop because of its wide measurement ranges.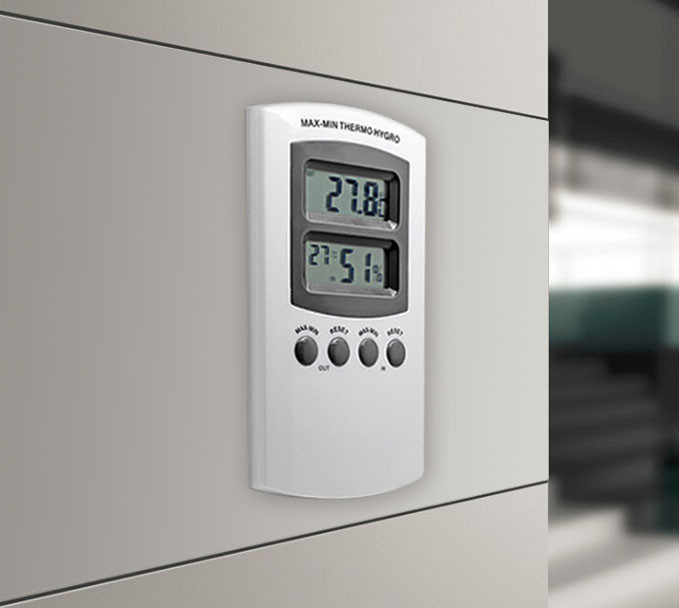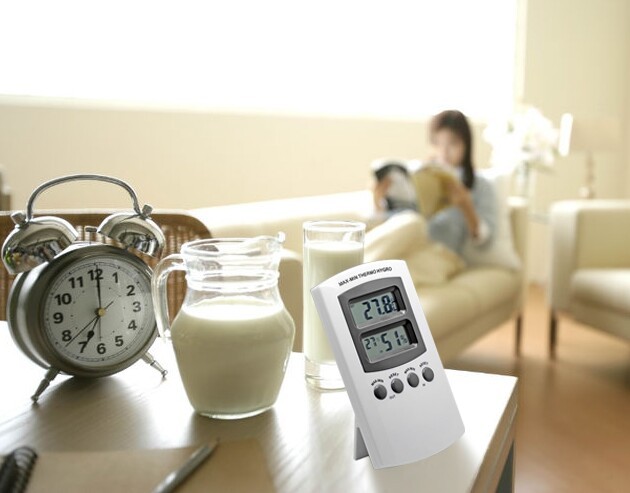 Detailed Specifications
1. Fahrenheit or Celsius switchable.
2. Measure range: -20 Celsius to 50 Celsius (-4 Fahrenheit to 122 Fahrenheit); 20% ~95% RH
3. Temperature accuracy: +/-1 Celsius(+/-1.8 Fahrenheit) ; Humidity accuracy: +/-5%.
4. Use one 1.5 V AA battery
5. Dimension: 135mm x 76mm x 20.5mm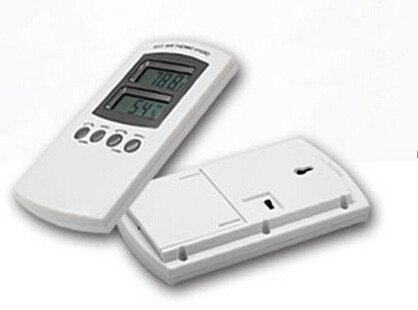 Features:
1. Measures: humidity and temperature of its location.
2. Easy-to-read LCD screen
3. Simple compact design
4. Max/Min Temperature and humidity memory
5. With stand rack and hanging hole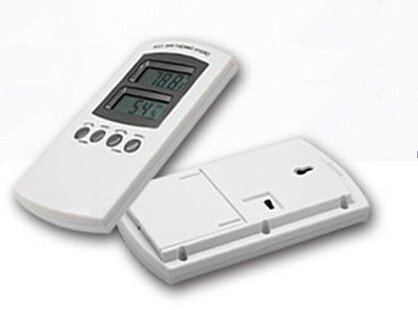 Package:Blister with Color board