LED Night Light Mat with 7 LEDs,battery operated
available with 4pcs AAA battery,sell without batteries

LED Light Floor Mat 
is an LED Lighted Floor Mat to provide sufficient amount of soft light in the dark. One wakes up in the night for several reasons-to use the bathroom, access the kitchen, to check your child's room and many more and the main assistance you need is light. You do not want to switch on the main light at such moments. This cordless LED mat is a perfect solution while in the dark, when you need light without waking up others or without bright light disturbing your eyes.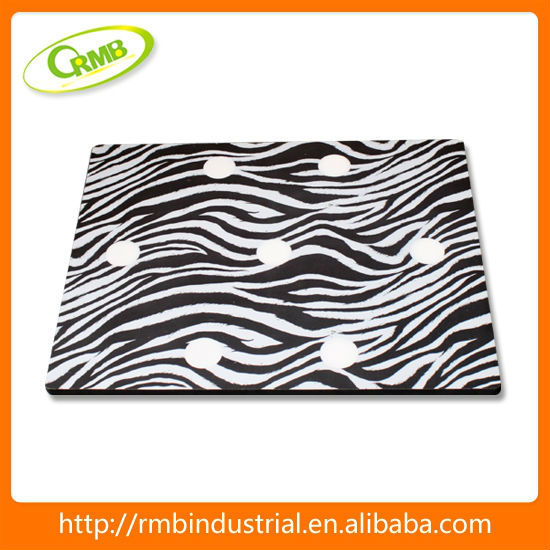 Perfect for every home.These specially designed mats have weight activated soft glow led lights installed. The LED lights activates the moment you step on them and switches off automatically after 30 secornds. So Cool!
Better Quality & Better life
* Our products are provided with excellent quality, beautiful facade, delicate design artwork, safe packaging, competitive price and delivery on time.
* We can make new designs according to client's requirements such as new shape, material, color, size, printing, packaging and so on.
* Take OEM (OEM Order), 7 days for samples, 30-45 days for delivery after sample confirmed.
* Dishwasher, microware and refrigerator safe, heat resistant. Acid-resistant, alkali-resistant and strengthened without harmful substances such as lead or cadmium.