bs1387 hot dip galvanized steel pipe
china manufacture carbon bs1387 hot dip galvanized steel pipe
Galvanized Steel are those steel that has been covered with a layer of zinc metal. During galvanizing, steel is immersed in a molten zinc bath, ensuring a tough, uniform barrier coating. Zinc's natural corrosion resistance provides long-term protection, even in outdoor environments. Apart from preventing water corrosion, it is equally effective in dry, indoor environments. 
Details: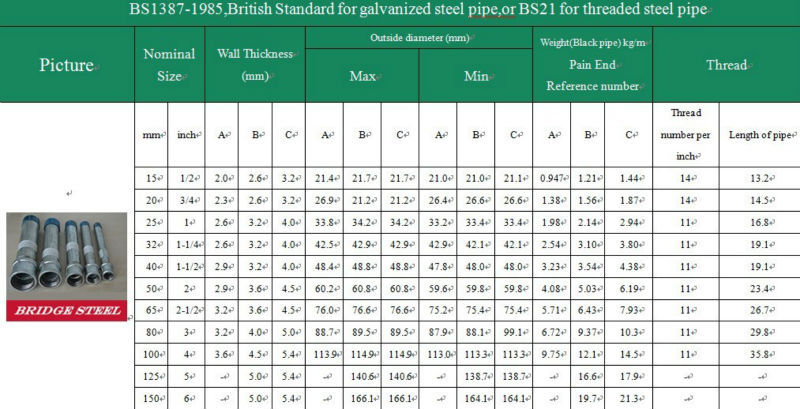 Our products of  hot galvanized steel pipe: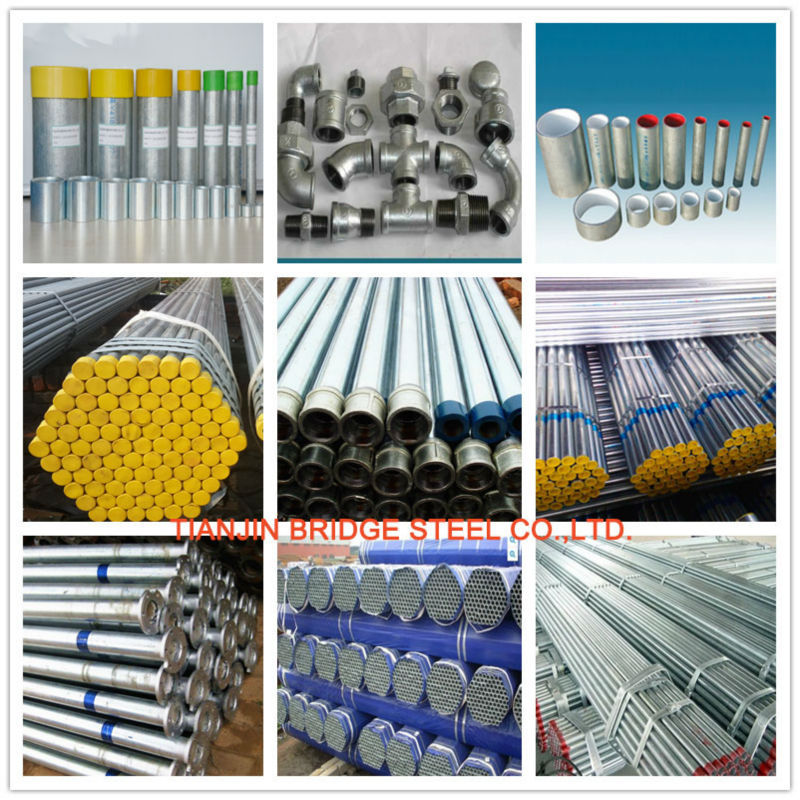 Our team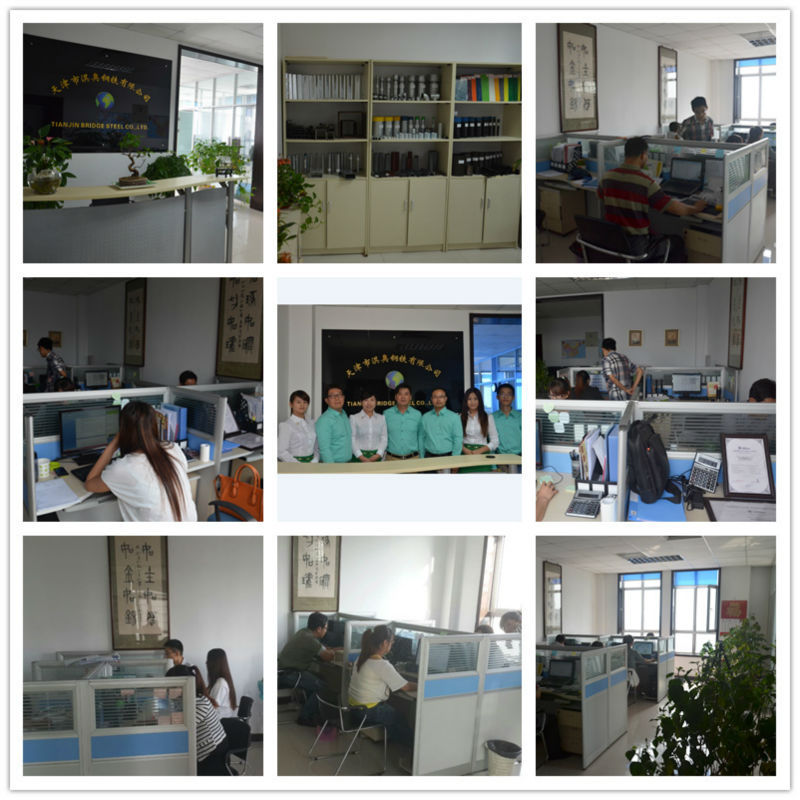 About us:
Tianjin Bridge Steel Co., Ltd, located in Daqiuzhuang Industrial Park, Jinghai County Tianjin China,is amanufacturer and has been specialized in exporting steel products for more than 10 years.
We have 3 production lines, with the annual output reaching 120,000 tons, and our products are widely sold overseas, including South America, North America, Europe, Australia, Africa, the Middle East and Southeast Asia, with annual export sales reaching 30,000 tons.
We emphasize "Three Goods" and "One Fairness", that is good quality, good credibility, good service and reasonable price. You are welcome to call or visit us to have further business talks. Let's join hands to build a brighter future.
Manufacture line: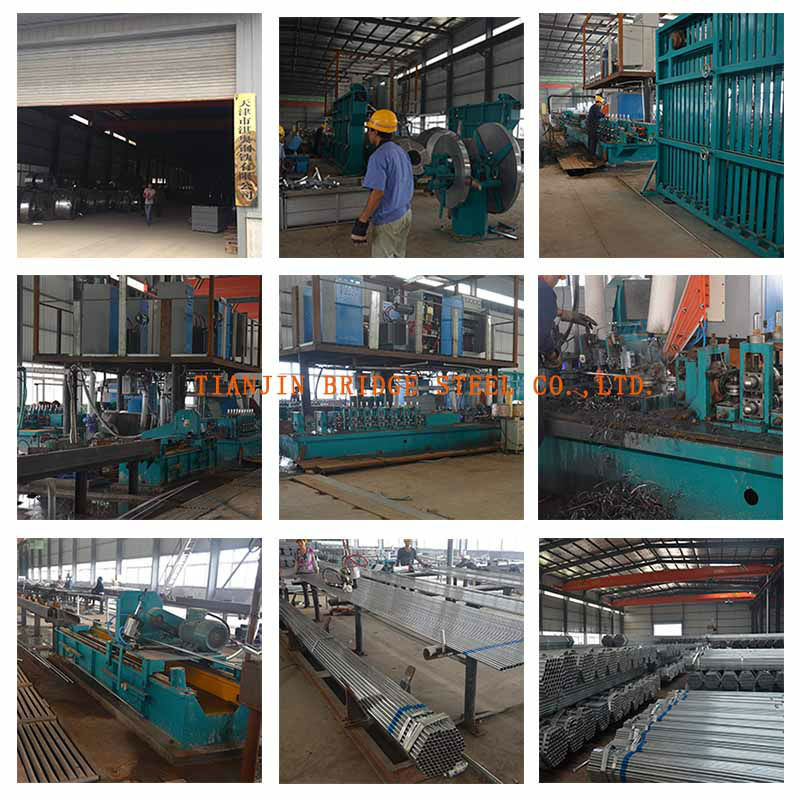 Bending eaperiment: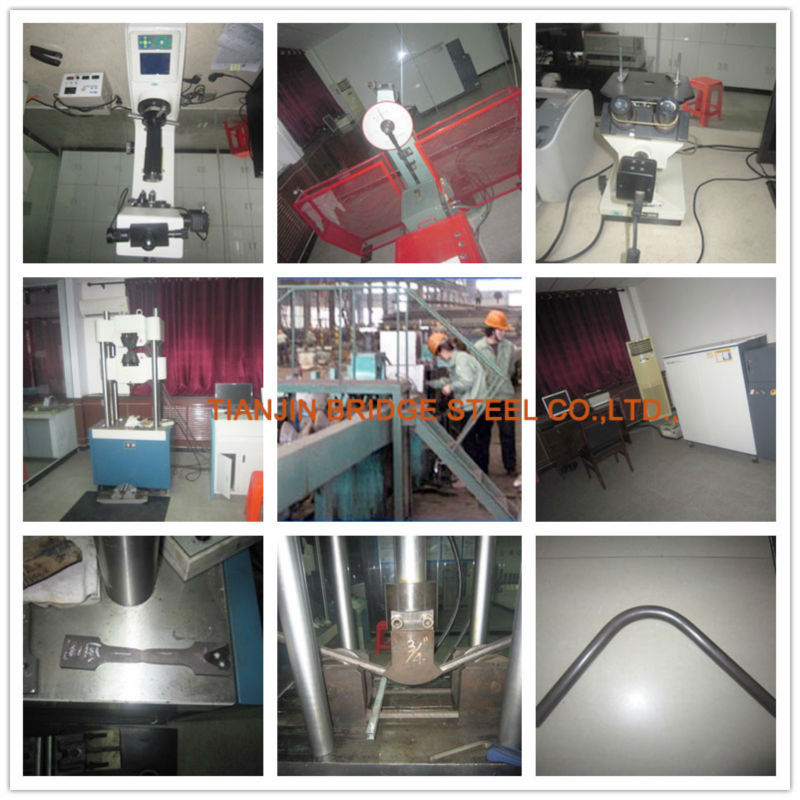 Package and container transport: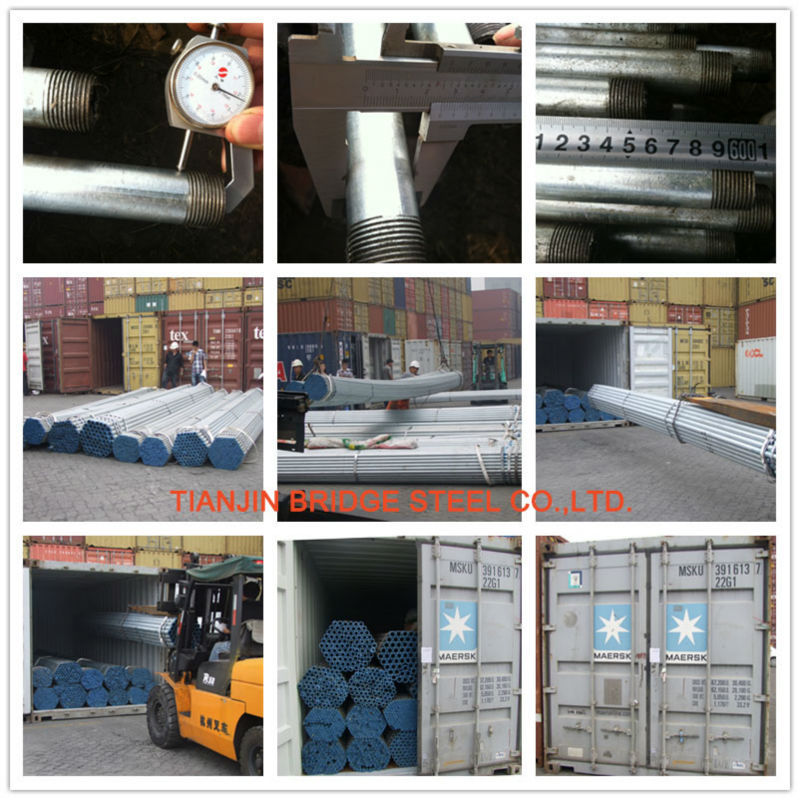 Tradeshow of hot galvanized steel pipe: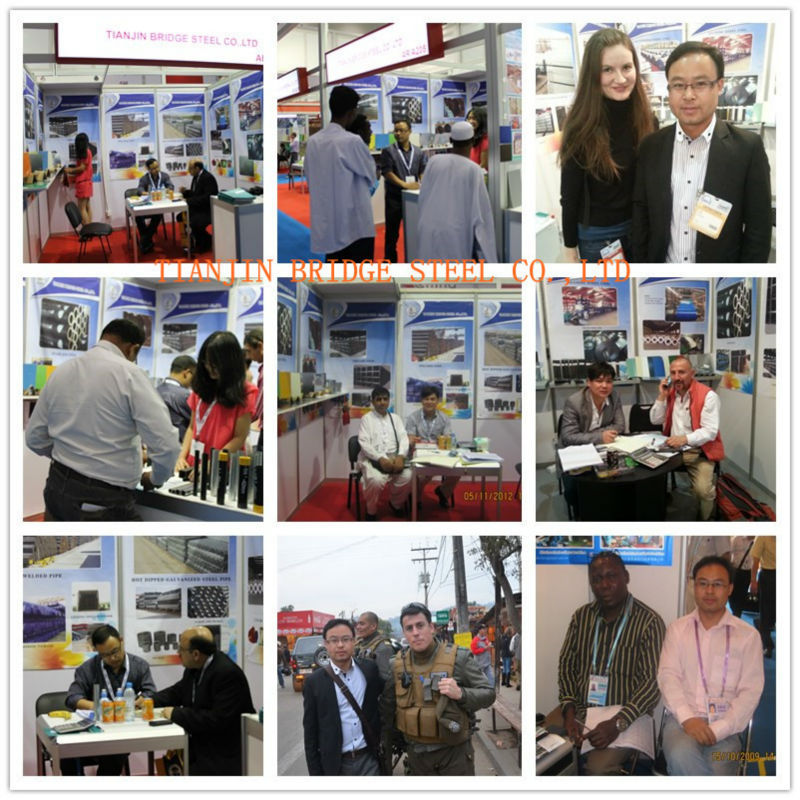 Contacts: