CAS No. 68956-79-6
80% or 50% customized
also supply Alkyl Dimethyl Ethyl Benzyl Ammonium Chloride (ADEBAC, 80%).
Product:    Alkalyl Dimethyl Benzyl Ammonium Chloride / Benzalkonium Chloride / BKC/ABAC
CAS No.  8001-54-5 or 63449-41-2, 139-07-1        
Molecular weight:  340.0
Molecular Formula:  C21H38NCl 
BKC:
1.Colorless to slightly yellow Liquid. Soluble in water under normal terperature.
2.ISO Certificate
3.Purity 80%,50%
4.Disinfectants, fungicides in aquaculture cleaning or oilfields.
5.200kg/drum and 16mts/20'fcl
6.Shelf Life: 2 year
Result   of   Analysis

Item

Standard

Result

Appearance

Colourless to light yellow liquid

Light yellow liquid

Active Assay(w/w)

78%-82%

80.53%

pH value

6.0-9.0

7.36

Content of Free amine and its salt

(w/w)

≤1.5%

0.68%

Conclusion

PASS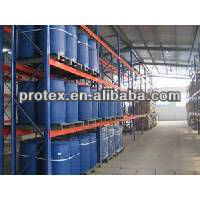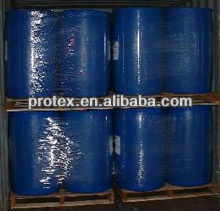 Benzalkonium chloride (BKC)
Functions:
1.Benzalkonium chloramine owns the broad spectrum, highly effect to be sterilization and algicide,specially for killing the sulfate-reducing bacteria.
2.Soluble in water, easy to use, free from the influence of water hardness, and a strong sticky-mud exfoliation.
3.Low toxicity and no toxicity accumulation, unlike chlorine causes secondary pollution, as it contains residual chlorine if used in water treatment.
4.In the system which can not control if use chlorine, Benzalkonium chloride can effectively control the growth of algal blooms and slime.
5.Even under the different range of PH value, Benzalkonium chloride has strong biocide ability, as it can be used both in acidic and alkaline conditions.
6. Owning dispersion and penetration effect, BKC can penetrate and remove slime and peel attached algae .It also has oil degreasing and cleaning ability.
Applications:                                                                               
As nonoxidizing boicide, the preferred dosage is 50-100mg/L; as sludge remover, 200-300mg/L dosage is preferred,and it can add the appropriate amount of silicone antifoaming agent if needed for this purpose.
This product can be used together with other fungicidal ,such as isothiazolinones, glutaraldegyde, dithionitrile methane for synergism, but cannot be used together with chlorophenols. If sewage is appeared after thrown of this product in circulating cool water, the sewage should be filtered or blown off in time to prevent their deposit in bottom of collecting tank after froth disappearance.
No blending with anion surfactant.
  Why Choose Great Vision
Great Vision is the 10th years Gold Supplier of Alibaba.
Good reputation is the basis of our continuous development. Within Protex, we have over 15 years of combined experiences in sourcing products and added value for our customers.
What we do?
* we provide integrated solution from sourcing, matching, combining container to pre-shipment inspection.
* we audit manufacturers from raw material, process flow, quality control to packaging.
Why choose us?
* we know local Chinese manufacturers more than you know.
* we know your requirement more than Chinese manufacturers know.