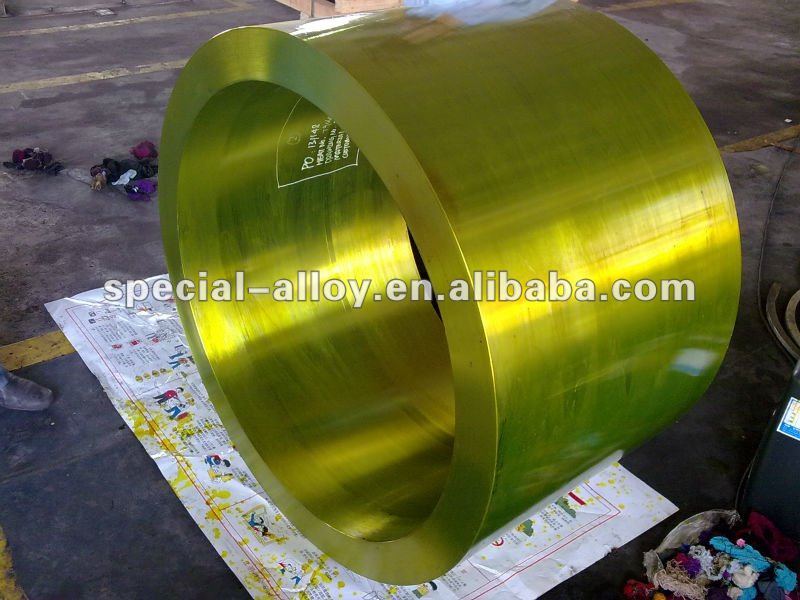 Feature:
1.weigth:<30ton
2.DIA:<8m
3. winder shaft-Forged shaft
4.42CrMo4,BS970 709M40,34CrNiMo6,BS970 826M40 
We Shanghai ZENT Industrial Co., Ltd was established in 2006, situates in the Yangtze River Delta, China's most dynamic place. Covering an area of 53,000 square meters, it holds the capability of producing 50,000 tons of free forging, ring forging and die forging annually.
Our company own workshops and physical & chemical testing centers for free forging, die forging, material preparation, machining, and heat treatment. Shanghai ZENT Industrial Co., Ltd specializes in the free forging of carbon steel, alloy steel, stainless steel and nickel base alloy steel, die forging, and their rough and final machining. Besides, our company can design and manufacture many kinds of moulds by ourselves. The company is equipped with the most advanced equipments, such as 4000 tons Hydraulic machine, 2000 tons Hydraulic press machine, RAM3800 CNC ring rolls, 3T electric-hydraulic hammer, frictioin press for 1600T,1000T and 630T, 10 gas furnaces, 2 fiber heat treatment furncaces, 63 sets of many kinds of machining equipments. Also there are testers such as computer-controlled 300KN electronic universal testing machine, 600KN Hydraulic universal testing machine, Automatic impact testing machine computer monitoring, Germany Spike's direct reading spectrometer, macro and micro meatalloay analysis instrument, flaw detectors such as ultrasonic,magnetic and penetrance, Brinell hardness,Rockwell hardness,and Vickers hardnes systems.
The main products of our company ranges over Automotive accessories, Construction machinary, Marine machinary, Electric equipment, Petro-Chemical, Hydrautic machinery, and Mining machinery. General specifications of the products: the range of weight is 0.5kg----30000kg, diameter is 0.01m----4m, and length is 0.05m---12m. Products are exported to Europe and America, Southeast Asia, Australia, Africa, the international market.
 Looking forward for your enquiries, any time!
Shanghai ZENT Industrial Co.,Ltd
Room 2302,No.729. Pujian Road . Pudong .Shanghai ,China