COMFY EL11  Portable Beauty Equipment
This treatment table has a very strong table designed to withstand constant heavy use with minimal maintenance.
This table addresses the requirements of a wide range of manual handling issues to benefit both patient and doctor.
1. "Tmotion" brands for High-Low.   2. Height control by foot switch.
3. Adjustable head section featuring manual operation, angle from +30° to -80°.
4. Able to lift up to 225kg working weight from its lowest height.
5. Wheels 5cm diameter.
6. Retractable castors 50mm for excellent mobility and safety.
7. Fire/stain/mildew/oil/water/wear resistant Med PVC available in 9 kinds of colors.
8. Table goes horizontal for people recovery in emergency situations.
9. Certificates: CE, FDA, ISO9001-2008, ISO13485-2007.
1. EL-11L: "Linak" brands motor.
2. EL-11F: Footbar Switch.
3. EL-11LF: optional 1 and 2.
Upholstery Length: 165cm
Head section Length: 35cm
Upholstery Width: 66cm
Adjustable Height: 48cm – 90cm
Foam Thickness: 5cm
Foam Density: 36g/m2
Open: 195 x 66 x (48-90)cm
Packing: 190 x 72 x 56cm (Heavy carton)
N.W./G.W.: 55/68kgs
20GP/40GP:36/72pcs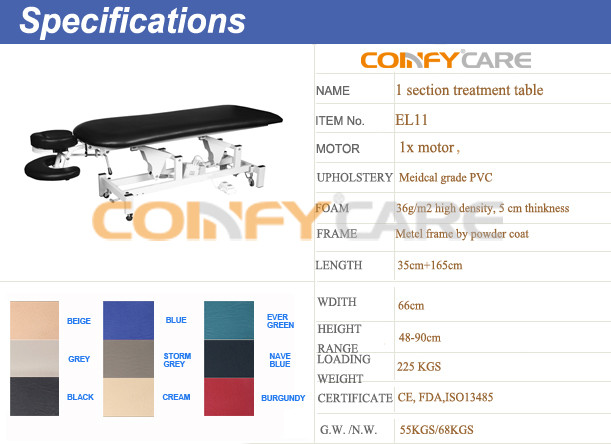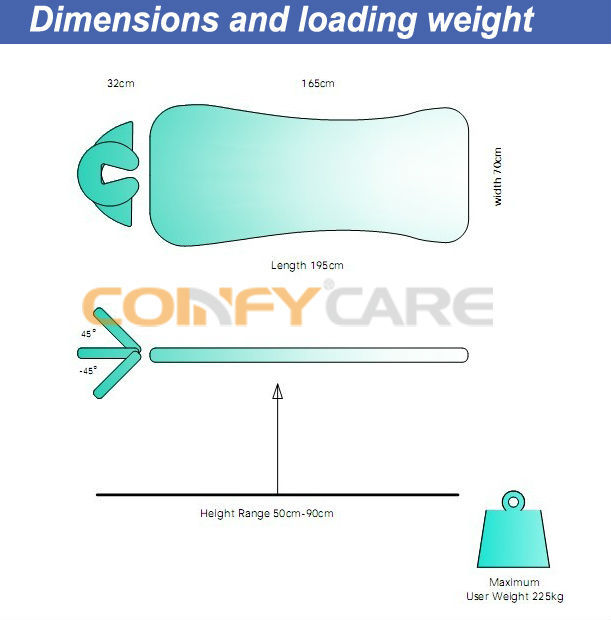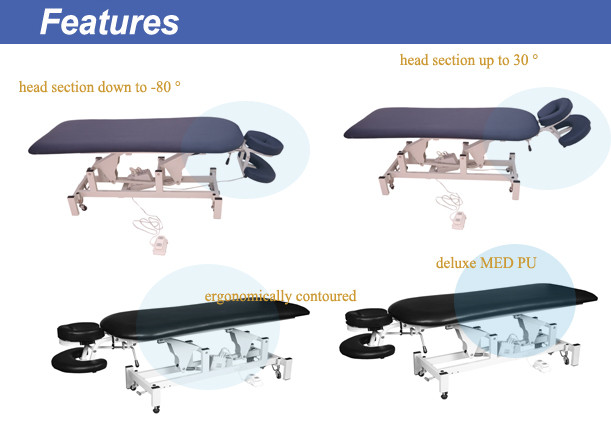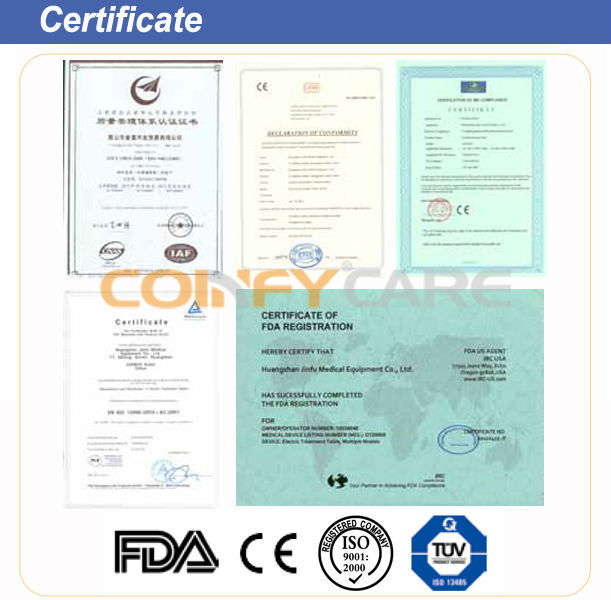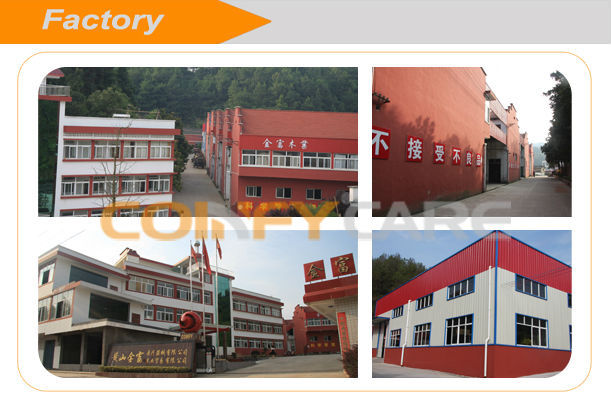 COMFY since 2002, belong to Huangshan Jinfu Medical Equipment Co.,Ltd (history name Huangshan Jinfu Wood Trading Co.,LTD ) is specializing in manufacturing  a wide selection of colors and designs for Massage ,Medical & SPA Equipments, such as portable massage tables, portable massage chairs, adjustable stools, electric tables, treament tables, traction tables and examination tables ect.
As one of the leading manufacturer in this field  in China. We aim to make ordering our products a simple, effortless and pleasurable experience. Clear, simple sales materials as well as a helpful, knowledgeable and friendly team with vast experience of COMFY products guarantees that you will receive unrivalled advice and support at all times.