1. hanging swing chair ;
2. wrought iron frame and base +synthetic rattan chair+facric cushion;
3. cozy and leisure sense.
2014 New design white hanging rattan chair
Model
Item
Size
Vol. (cbm)
Loading Qty
20gp
40hq
HB-D001
swing chair
70*94*108
1
25
60
Unique Features:
"Love & Rattan" applies unique mechanism into our classic swings.  "Love & Rattan" holders offer full rotation 360 degree while ensuring completely safety of riders to go all the way around. Great ease is guaranteed. No more effort than simply pushing your own weight back and forth to build momentum, good, cheap fun!
This chic hanging swing chair is well-received as a casual and relaxing style of home, patio or cafe furnishings that don't compromise on upscale elegance.  Hundreds of designs, braidings and fabrics are more than enough to meet the various needs from the market. Natural and synthetic rattans are both available for selections. OEM is also welcomed.
 All of these products are completely handmade. This process ensures that what you buy is constructed without variation in quality and it also means that no two products are ever identical and light variations will occur. This leads to the unique nature of each and every product.
Features of Hanbang Furniture:
1) Classical and Nouveau Designs
2) Vast variety to meet different market demands
3) Varied woven patterns for selection
4) Tropical and leisure in nature
5) More affordable compared to solid wooden or other furnitures
6) Easy for maintenance
Hanbang Quality & Techniques:
a) Kiln dried solid hardwood frame, anti-worm, with moisture controlled between 12%-15%.
b) Natural seagrass & rattan, carefully-selected & properly-treated, absolutely no recycled materials  
c) Tight and strong woven technique by skilled workers
d) Well-treated endurable frame
e) Low carton, eco-friendly finishing
f) Strictly-inspected piece by piece before delivery
g) Smooth feel finishing, no pricky & properly cleaned before Packing
h) Carefully and sufficiently packed for shipment
Product Care and Maintenance:
It is a natural product that requires particular attention when cleaning. For spills such as food and mud use a soft nylon brush to remove debris. Use a sponge or a wet cloth to dilute and remove the soiled area. Seagrass  and rattan furniture won't easily stain and dries to its original color in hours. Be sure to leave the damp area exposed to the air, as dampness could lead to the formation of mold. Seagrass and rattan furniture is a natural product that requires a dry climate. It is suitable for use indoors or on a covered patio, but cannot be left outside with direct exposure to the elements such as rain, sleet or snow.
Other swing chairs:
HB-D002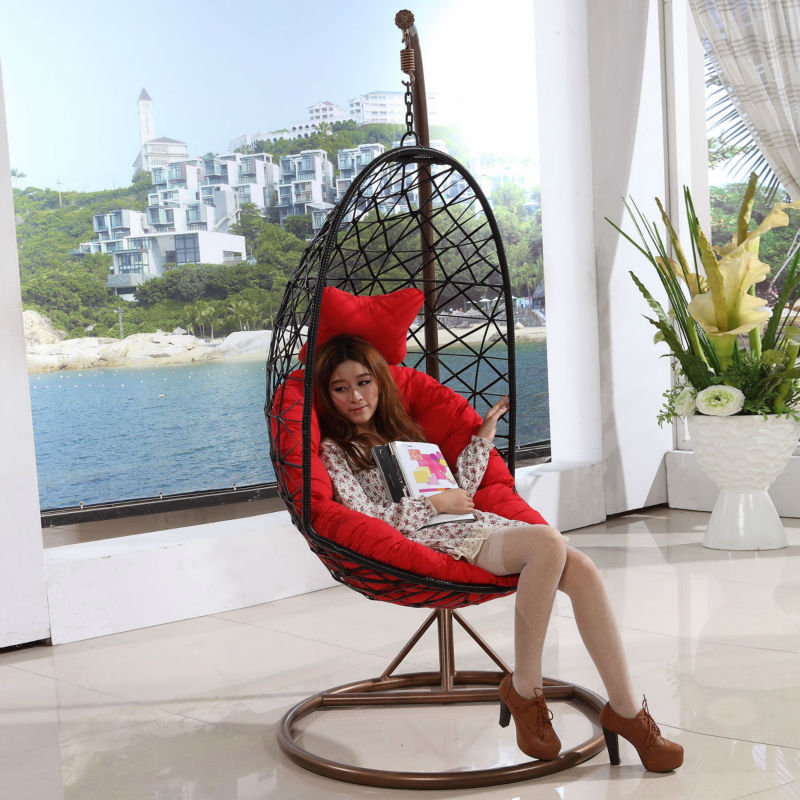 HB-F001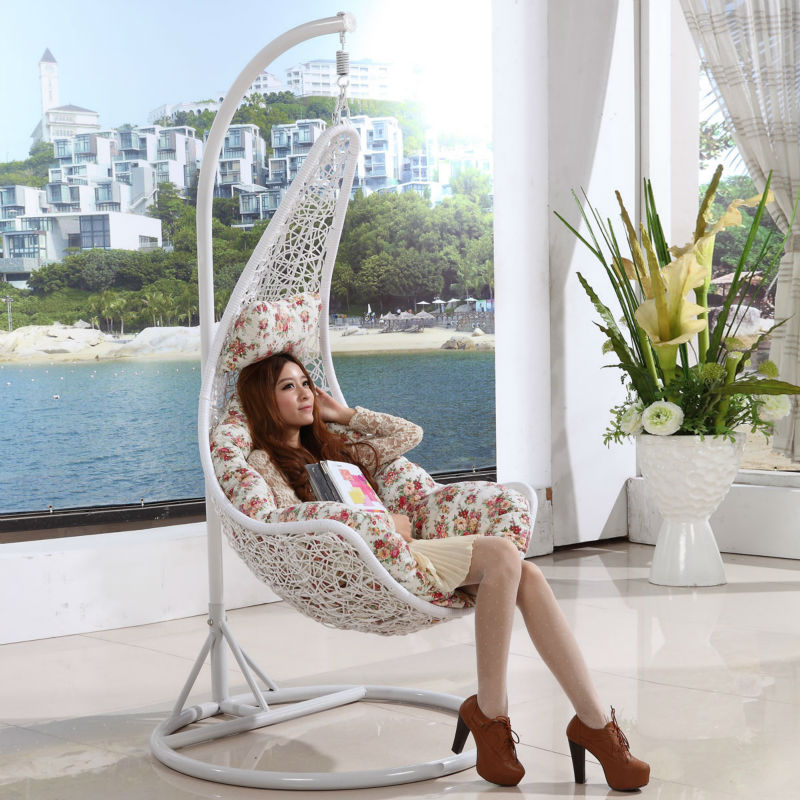 HB-P001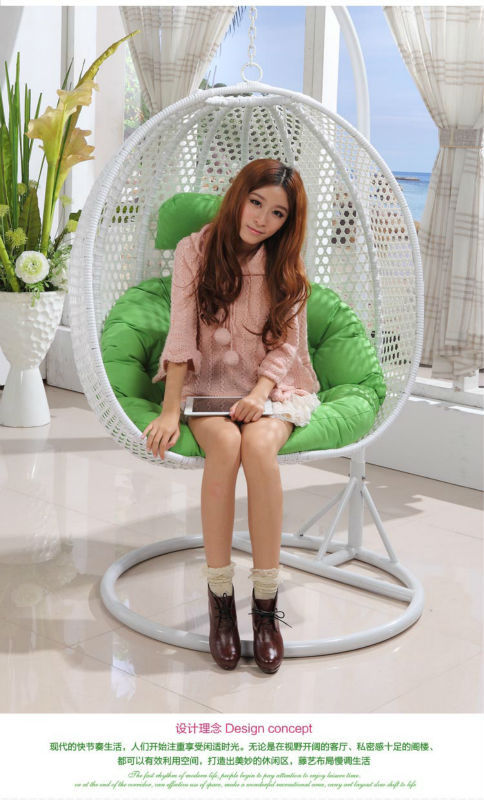 HB-Q001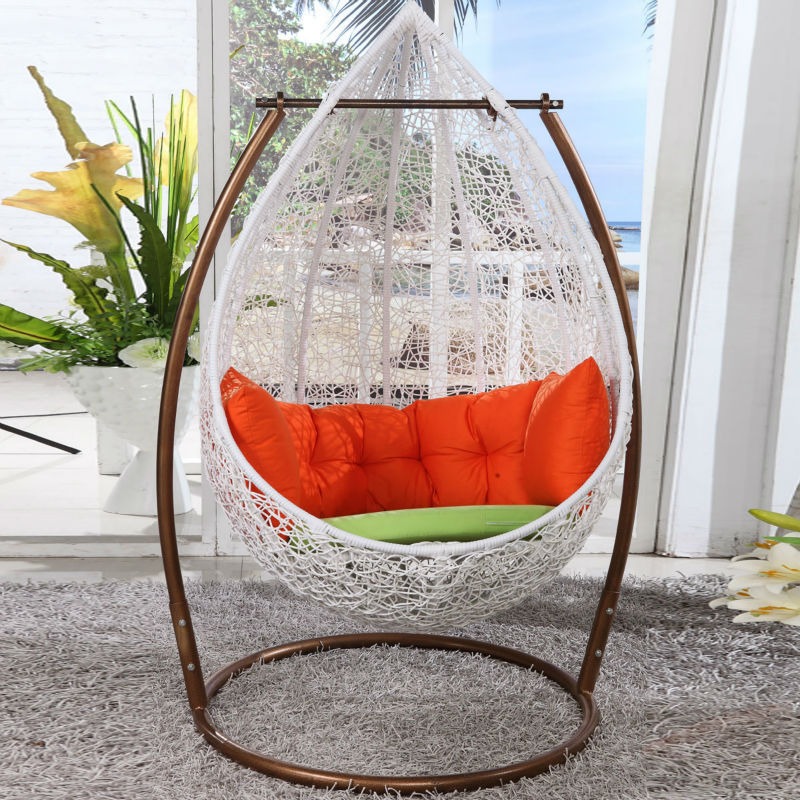 HB-Z001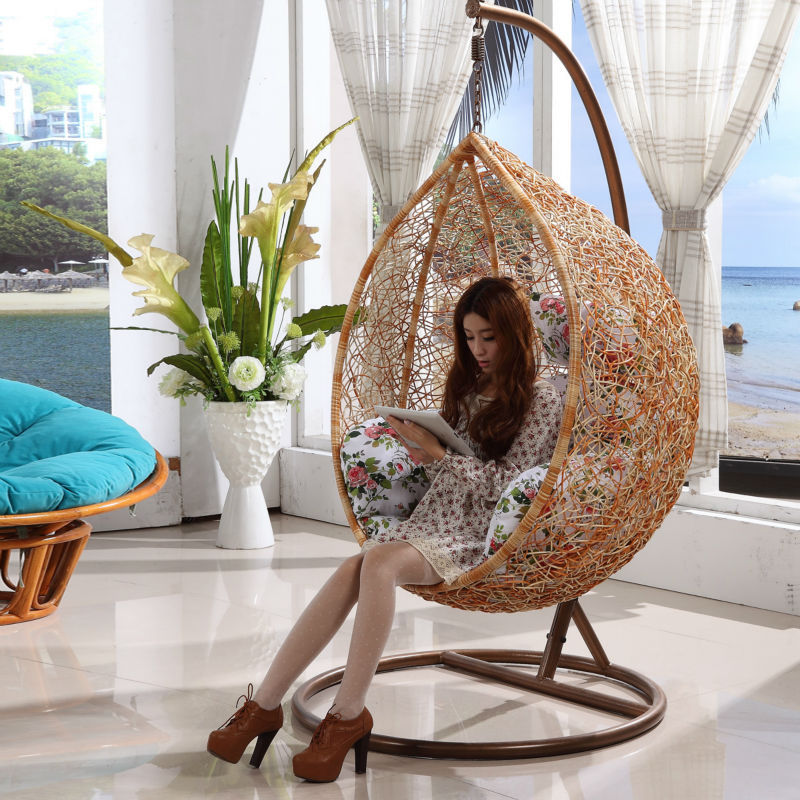 RA9035-39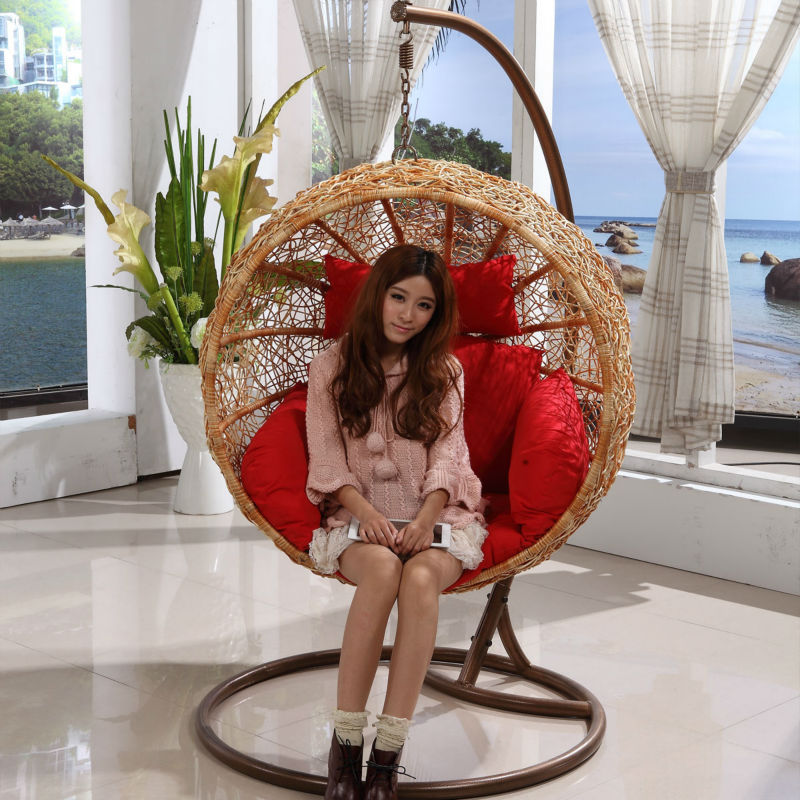 PACKAGE: