Open Air Poolside Tropical Casual Restaurant and Cafe Furniture Set
HANBANG FURNITURE
About Hanbang:
Manufactory and Trading Company of Hand Woven Furniture
 
Hanbang holds 50% share of our factories with another 50% 
 
in our Production Directors and Key Technicians.
 
Our products are better controlled in quality as our production directors and key technicians 
 
are more devoted.
Credibility:
100% credible
 
Onsite Checked by Alibaba from Business License, company/factory location, photos, contact infos
 
No complaint from our clients for continuous 4 years.
 
Prompt reply within 1 chinese work hour in average, within 24 Chinese work hours in promise
Main Personnels:
Our sales team have around 10 years experience in sales and export.
 
Our production directors are more than 15 years in weaving furniture.
Workshop Staff:
around 100 hand woven workers
 
among them, 50 for natural materials and 50 for poly rattan weave.
 
around 10 carpenters
 
around 10 workers for metal and alumium process
Office Staff:
around 20 persons
Key Salespersons:
Ms May Han Mobile: 0086 13642643304
 
This number is available also by whatsApp,viber,line,wechat,bingo, kakaotalk
 
Office Tel: 0086 757 81128056
Skype:
hanbangfurniture
QQ:
97173708
Hanbang Location:
Nanhai, Foshan,China, manufacturing center of Rattan Furniture
 
Around 1 hour from Foshan Furniture Market by car
 
Around 1 hour from Guangzhou International Airport
Type of Clients:
Trading Companies, Real Easte Agencies, Catering and Hotel Business, 
 
Home Decorations. Clubs and Coffee Shops, Chains, Spas, E-commerce Business
Exported Market:
Woldwide,with Focus on Mali, Spain, France, Italy, Czech, USA,
 
Netherland, Belgium, South Korea, Singapore, Lebanon, UAE,India
Year of Guarantee:
Usually one year after shipment against manufacturing defect, but our furniture can be used 
 
for more than 5 years if properly maintained.
 
For longer year of guarantee, please contact our sales and the price will get increased accordingly.
Terms of payment:
mainly by telegraphic transfer and before shipment
 
Other terms of payment will increase the cost.
Production Time:
Usually around 1-2 weeks for samples
 
Usually around one to one and half a month for the 1st container
 
Usually around 15 to 25 days for repeat orders
 
Please check with us for the exact delivery time if your order is in urgent.
Features:
1) Classical and Nouveau Designs
2) Vast variety to meet different market demands
3) Varied woven patterns for selection
4) Tropical and leisure in nature
5) More affordable compared to solid wooden or other furnitures
6) Easy for maintenance
Hanbang Quality & Techniques:
a) Kiln dried solid hardwood frame, anti-worm, with moisture controlled between 12%-15%.
b) Natural seagrass & rattan, carefully-selected & properly-treated, absolutely no recycled materials  
c) Tight and strong woven technique by skilled workers
d) Well-treated endurable skeletons
e) Low carton, eco-friendly finishing
f) Strictly-inspected piece by piece before delivery
g) Smooth feel finishing, no pricky & properly cleaned before Packing
h) Carefully and sufficiently packed for shipment
Rattan Furniture:
These collections are proved to be well-received over the world. The uniqueness and unparalleled beauty of each furniture draws attention from all angles. All of these products are completely handmade. This process ensures that what you buy is constructed without variation in quality and it also means that no two products are ever identical and light variations will occur. This leads to the unique nature of each and every product.
Product Care and Maintenance:
It is a natural product that requires particular attention when cleaning. For spills such as food and mud use a soft nylon brush to remove debris. Use a sponge or a wet cloth to dilute and remove the soiled area. Seagrass  and rattan furniture won't easily stain and dries to its original color in hours. Be sure to leave the damp area exposed to the air, as dampness could lead to the formation of mold. Seagrass and rattan furniture is a natural product that requires a dry climate. It is suitable for use indoors or on a covered patio, but cannot be left outside with direct exposure to the elements such as rain, sleet or snow.
 PLEASE CLICK ON EACH PICTURE FOR MORE DETAILS AND MORE STYLES.
SGC303 chair with SGC9028-7 coffee table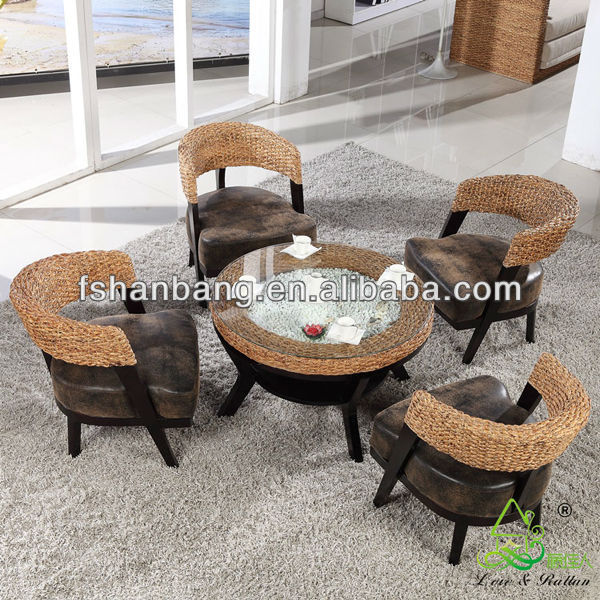 HB-003 Foldable table with RWD203-9 chair,RWD301-9 chair and RWD501-9 chair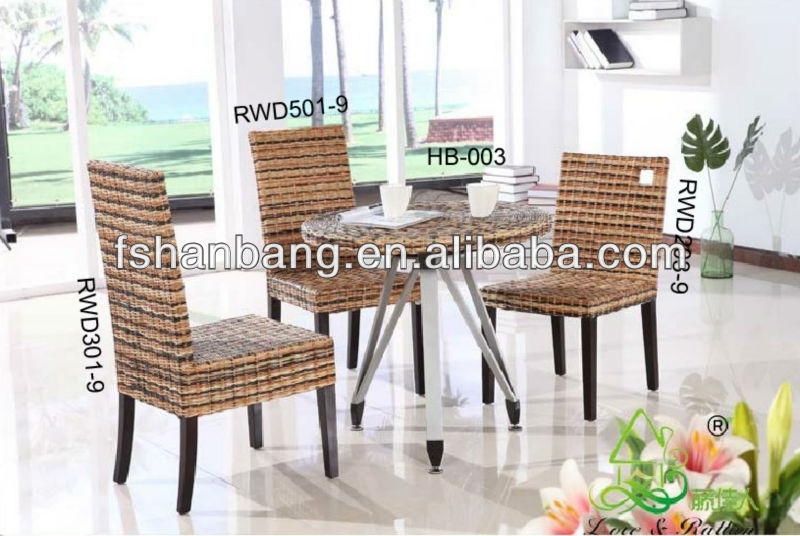 2SGC302-5A coffee table with 2SGC303 chair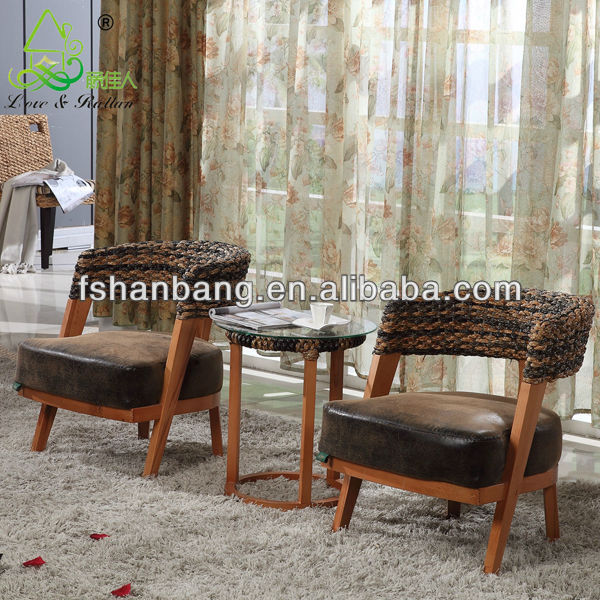 SGC0616-125 sofa chair with SGC0616-185 gass-top table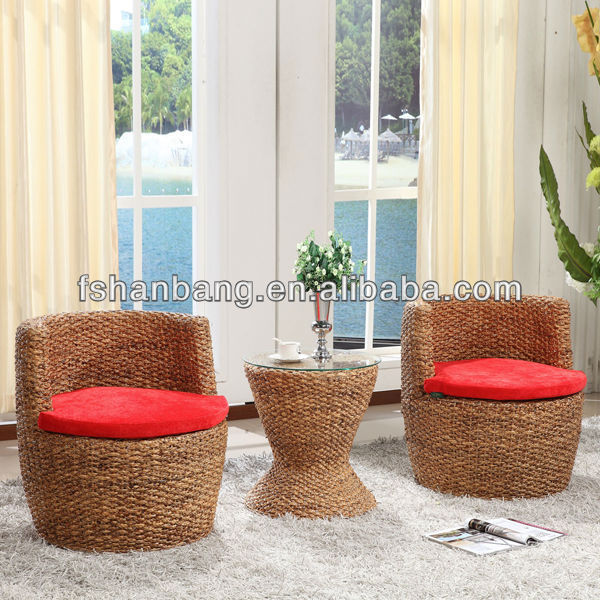 SGC0616-167 wooden-top table with SGC0616-124 swivel chair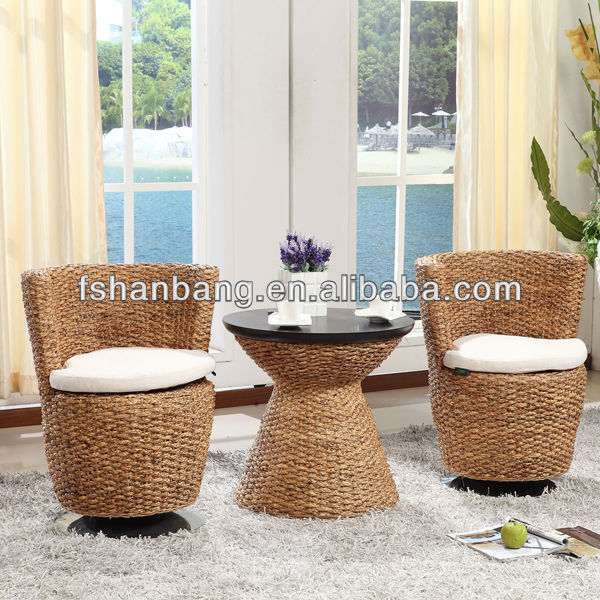 SGD9022-7B 4-person or 2-person table with SGD401-9 chair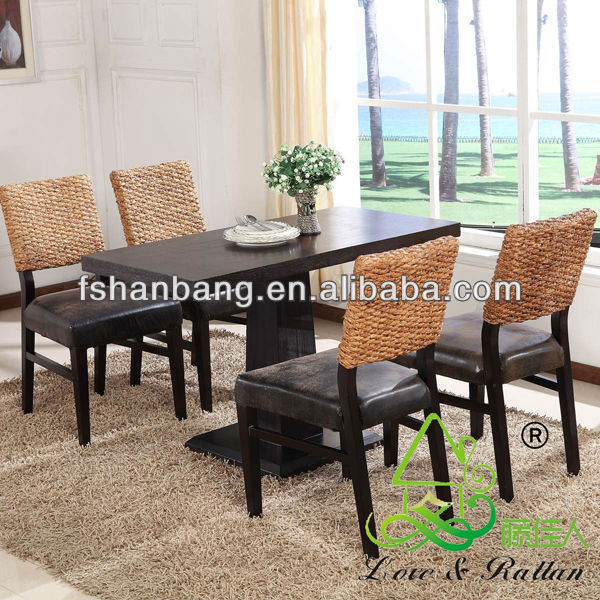 SGS202 sofa set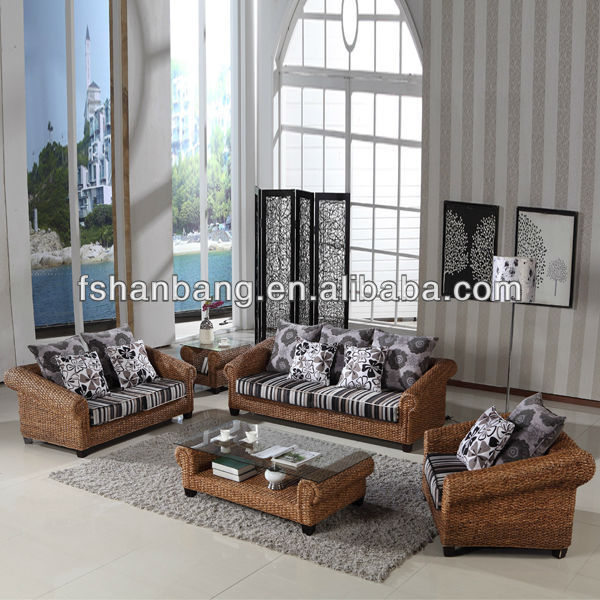 RWC114-13 leisure chair with RWC115-14 table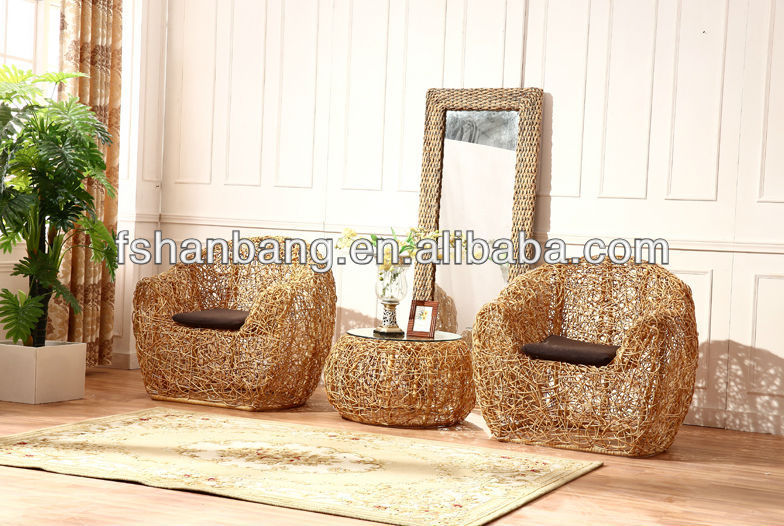 RLC110 leisure chair with RA110-5 magazine stand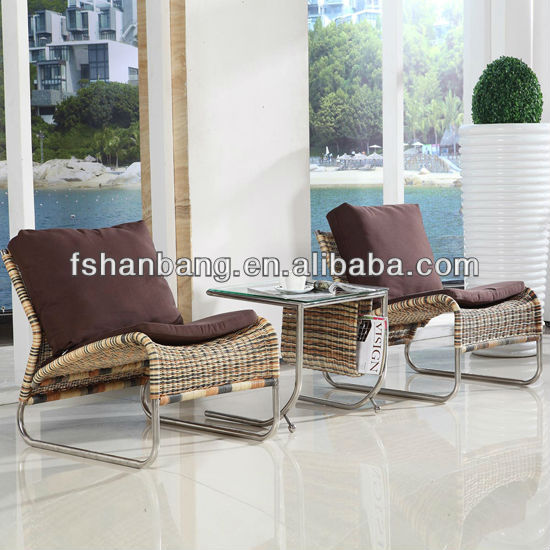 RWS9032 sofa set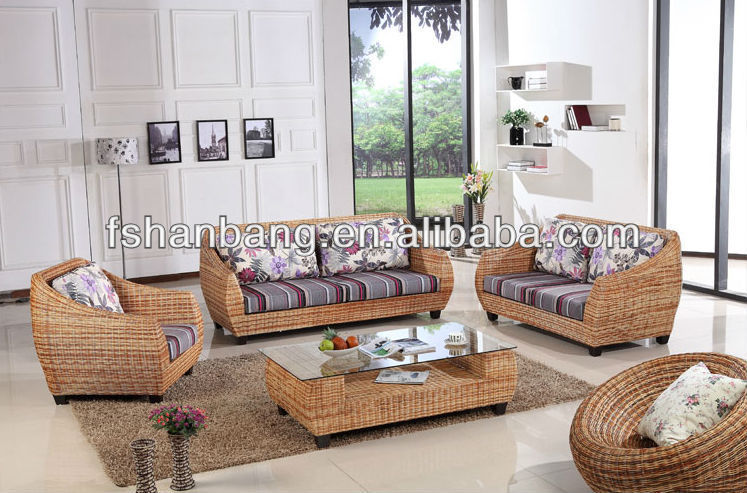 SGB9024-10 Bar Tables and Stools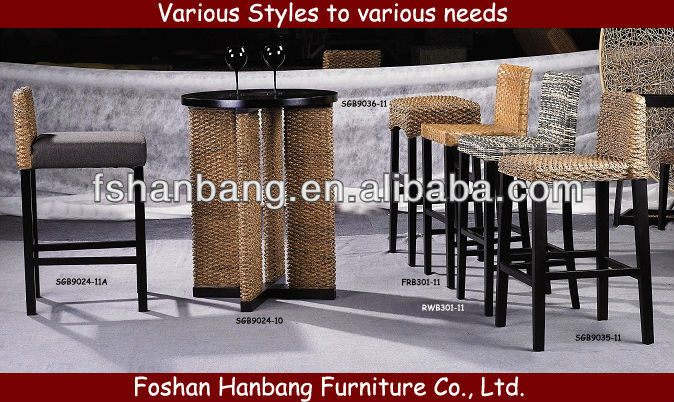 RWB107 Bistro Furniture Sets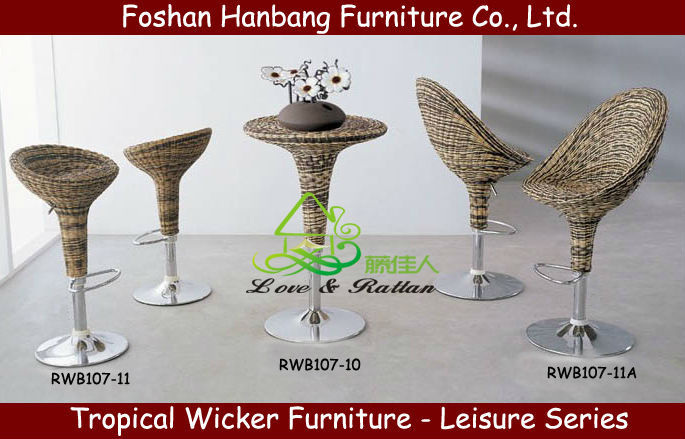 RWS606-15B Space Divider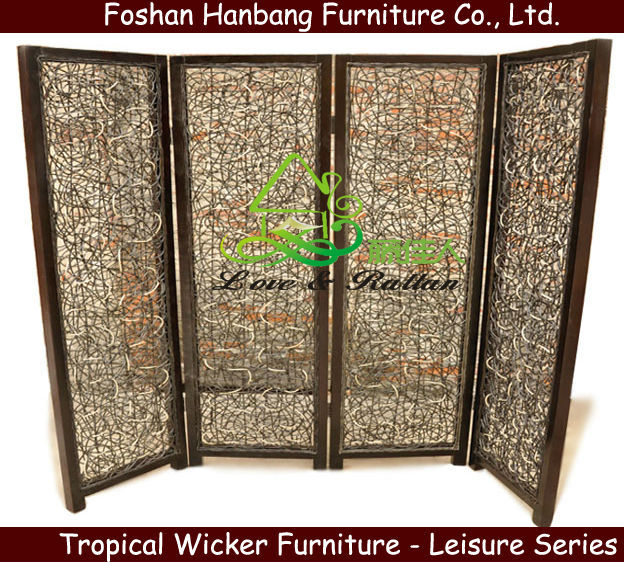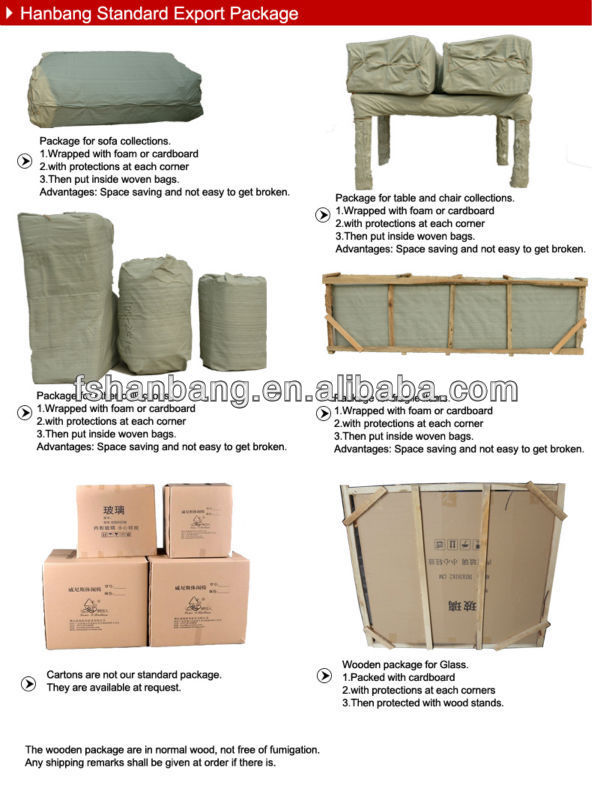 HB-278 table with HB-942 chair in brown for both indoors and outdoors