Our company specializing in the production of bearing products, including standards and drawings customized products
Tapered roller bearings are mainly subjected to radial and axial combined loads. The bearing capacity depends on the raceway angle of the outer ring. The larger the angle is, the greater the bearing capacity is. The bearings are separable bearings. They are divided into single row, double row and four row tapered roller bearings according to the number of rolling bodies in bearings. Single row tapered roller bearing clearance needs to be adjusted when users install; double row and four row tapered roller bearing clearance has been given in accordance with user requirements when the product is out of the factory, without user adjustment.
Tapered roller bearings have conical inner ring and outer ring raceway, tapered roller arranged between the two. The projection lines of all conical surfaces are gathered at the same point on the axis of the bearing. This design makes tapered roller bearings particularly suitable for composite (radial and axial) loads. The axial load capacity of the bearing is determined by the contact angle alpha; the higher the alpha angle is, the higher the axial load capacity is. The angle is represented by the calculated coefficient E; the greater the E value, the greater the contact angle, the greater the applicability of the bearing to the axial load.
Tapered roller bearings are usually separable. The tapered inner ring assembly consisting of inner rings with rollers and cage assemblies can be separated from the tapered outer ring.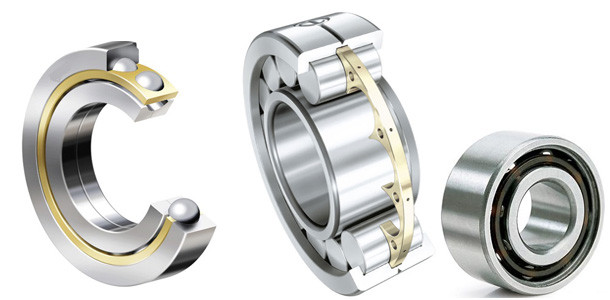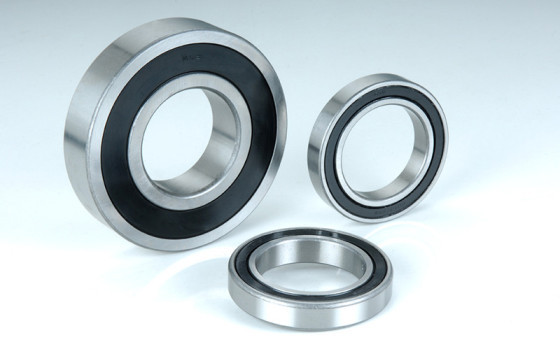 | | | | | |
| --- | --- | --- | --- | --- |
| Bearing type | aperture | external diameter | width | Chamfer |
| 30204 | 20 | 47 | 15.25 | 1.0 |
| 30205 | 25 | 52 | 16.25 | 1.0 |
| 30206 | 30 | 62 | 17.25 | 1.0 |
| 30207 | 36 | 72 | 18.25 | 1.5 |
| 30208 | 40 | 80 | 19.25 | 1.5 |
| 30209 | 45 | 85 | 20.75 | 1.5 |
| 30210 | 50 | 90 | 21.75 | 1.5 |
| 30211 | 55 | 100 | 22.75 | 2.0 |
| 30212 | 20 | 52 | 16.25 | 1.5 |
| 30213 | 25 | 62 | 18.25 | 1.5 |
| 30214 | 30 | 72 | 20.75 | 1.5 |
| 30216 | 35 | 80 | 22.75 | 2.0 |
| 30217 | 40 | 85 | 25.25 | 2.0 |
| 30218 | 45 | 90 | 27.25 | 2.0 |
| 30219 | 30 | 100 | 28.25 | 1.5 |