Our company can customize the production of various types of cardan wheel, in detail please send Email to consult us.
The universal wheel is called an active wheel, which allows a 360 degree rotation of the structure.
A
foot wheel is a general name, including the movable and fixed casters. The fixed casters have no
rotating structure and can not rotate horizontally and can only be rotated vertically. These two kinds
of casters are generally used, for example, the structure of the cart is the two fixed wheels on the
front, and the rear is close to the arm of the two active wheel.
A universal wheel refers to a 360 degree rotation of a bracket installed on the wheel of a wheel in a
There are a variety of materials for the cardan wheel. The most common materials are: nylon,
polyurethane, rubber, cast iron and other materials. Widely used in mining, mechanical equipment,
electronic equipment, medical equipment, decoration engineering, textile, printing and dyeing,
furniture, equipment, logistics warehousing, turnover vehicles, chassis, cabinets, equipment,
electrical and mechanical, dust-free workshop, production line, large supermarkets and many other
According to its different uses, the bearing is divided into iron core, aluminum core and plastic core,
and the size varies from 1 to 8 inches. The iron core and aluminum core are usually heavy loader
wheels, and they are often equipped with brake equipment.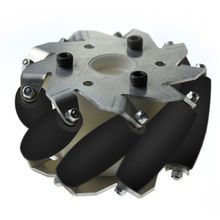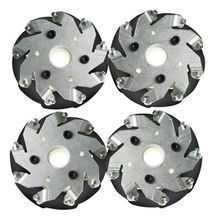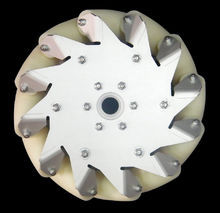 1, the wheel must be installed at the manufacturer's point of design.
2, the installed scaffold must have enough strength to meet the weight of the use.
3. The function of the casters can not be changed or affected by the installation device.
4. The rotating shaft must always be vertical.
5, the fixed casters must be in a straight line between the wheels and the wheels.
6. If only rotating casters are used, they must be consistent.
7. If the fixed casters are used in conjunction with the rotary casters, all the casters must
be

compatible with each other and must be used by the manufacturer.