Stainless steel nut insert, hot melt injection molded small nut.
The type of brass knurling nut:
Straight line flower / twill / eight character herringbone embossing and all kinds of anti-skid patterns,
the copper nut automatic lathe is completed at once. The more complex copper nut is also processed with
the forming tool and the car / tapping machine on the table.
Many products are relatively simple and the copper nut straight grained copper nuts, the material is C3604
easy cutting brass. The surface pattern for the original bar directly Lahua, full patterns clearly visible. The bottom
of the tooth tooth peak injection into plastic parts can bear more torque.
Field of use:
The knurled nut copper is widely used in the following fields: notebook computer desktop computer plastic shell,
plastic shell, GPS plastic shell, plastic shell, plastic shell router, mobile phone, wireless communication facilities plastic
shell, plastic shell, automobile, electrical appliances, electronics, medical, plastic shell.
Effect function:
The use of knurled copper nut is usually done by hot melt, hot pressing, ultrasonic melting and injection molding.
The product and plastic parts are tightly interlocked, and play the role of connection, locking and tightening.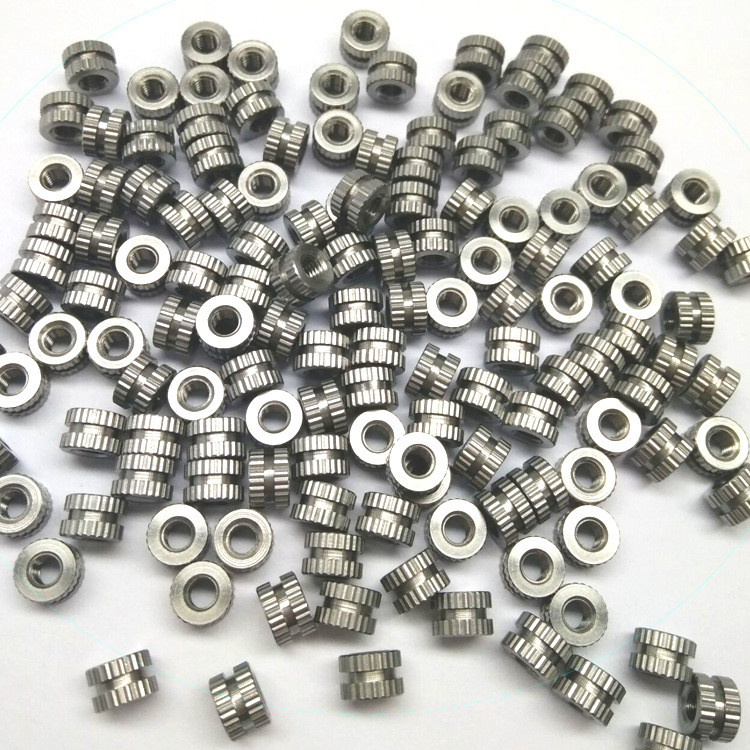 Surface treatment: white zinc, blue zinc, color zinc, black zinc, oxidizing black, nickel, black nickel, chromium.
Production basis: according to the drawings or samples provided by the customer.
Production equipment: CNC CNC lathe, automatic lathe, core automatic lathe, table lathe, instrument lathe.
Drilling and attack dual purpose machine, core grinder, automatic milling machine, punch, head machine, rubbing machine.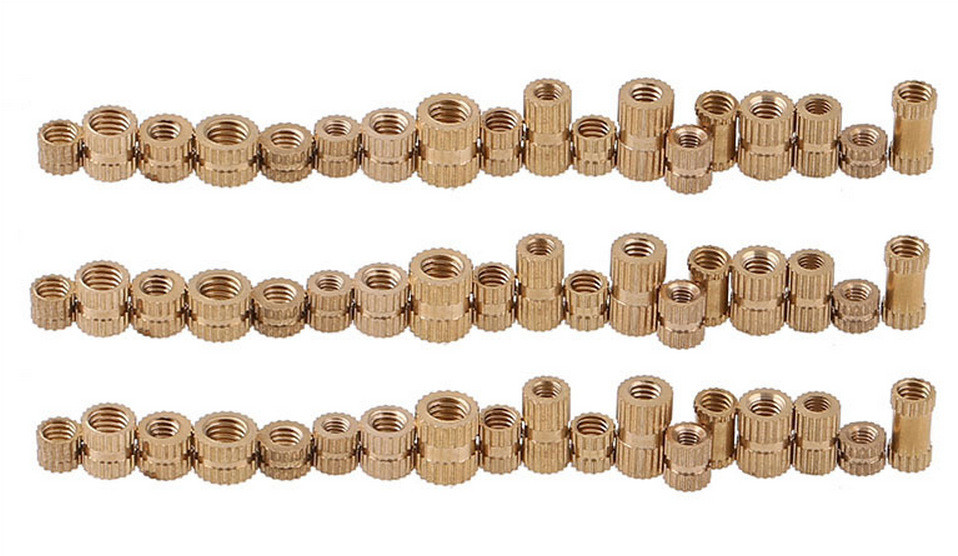 Product range: all kinds of material CNC CNC automatic car parts; product surface treatment with SGS environmental certification.
Specializing in the production of various (stainless steel, copper, iron, aluminum) high strength precision mechanical screws,
self tapping screws, triangle nails, wood screws, butterfly screws, carriage screws, special screws; bolts, rivets, toy axles,
special-shaped shaft; the lock nut, cap nut, four claw nut, square nuts, butterfly nuts; elastic washers, washers, lock washers
external teeth, tooth shaped washers, washers, clasp; pressure springs, torsion springs, tension springs, special-shaped spring
buckle and other metal non-standard parts, stamping parts, lathe parts. And it can be designed and manufactured in accordance
with the special requirements of the customer.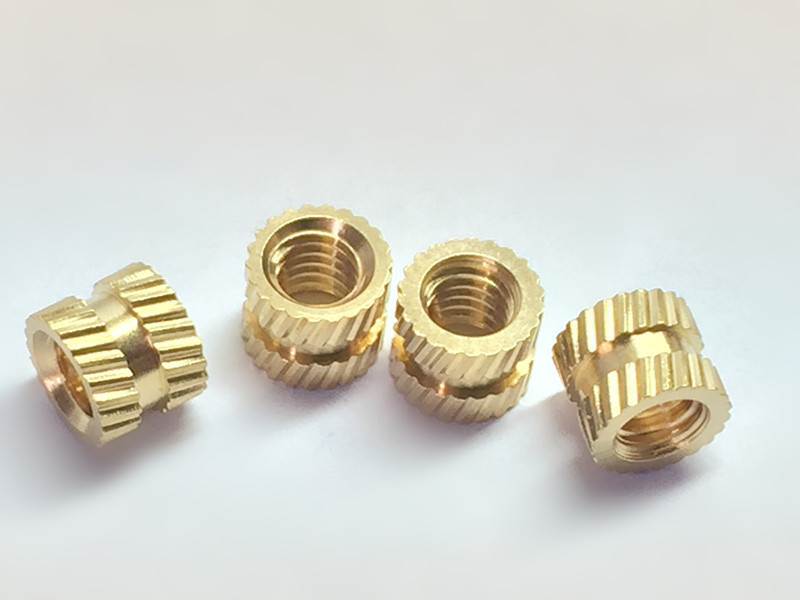 Scope of application: all kinds of household appliances, office appliances, toys, stoves, furniture, electric bicycles, scooters,
skates, sports equipment, bags and electronic instruments, and other machinery manufacturing industry.