Can take large axial forces as well as being able to sustain large radial forces
Product Description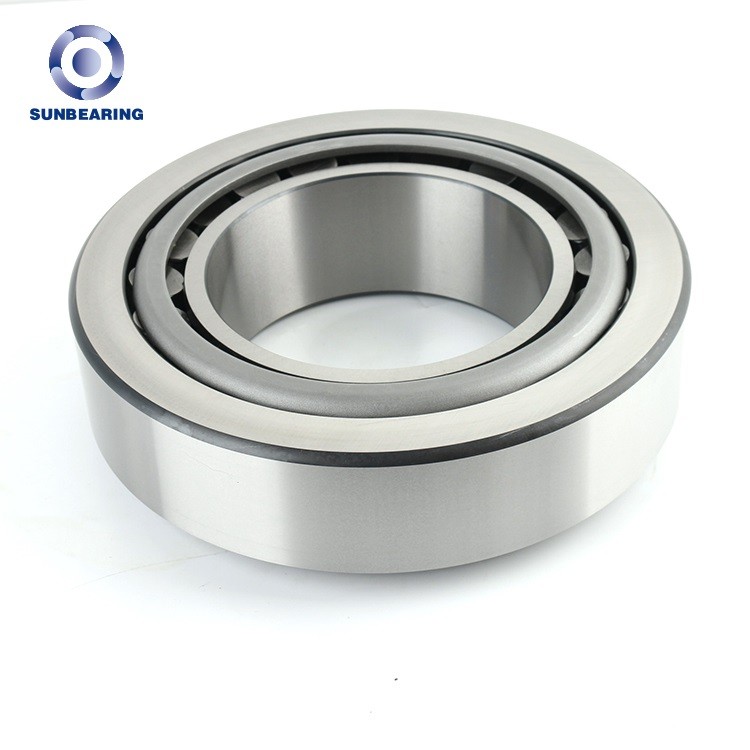 Tapered Roller Bearing 30318

Specification

Design Units

Metric

Structure

Roller Bearing

Weights

6.01kgs

Cage Material

Steel cage

Material

Chrome Steel GCR15

Ball Type

Carbon chromium steel

Seals Type

Metal Seals

Certificate

ISO9001:2008

Advantage

Can take large axial forces as well as being able to sustain large radial forces

Number of Row

Single

Dimensions

d-Bore Diameter

90mm

D-Outer Diameter

190mm

Precision Rating

P5 P6 P4 P2 P0

Clearance

C2 C3 C4 C5 C0

H-Total Width

47mm

Basic Load Ratings

Cr Dynamic Load Rating

335000N

C0r Static Load Rating

410000N
Tapered Roller Bearings could carry combinations of large radial and thrust loads. The axial load carrying capacity of the bearings is largely determined by the contact angle. The larger the angle, the higher the axial load capacity. Tapered roller bearings are used in back-to-back pairs so that axial forces can be supported equally in either direction.
Pairs of tapered roller bearings are used in car and vehicle wheel bearings where they must cope simultaneously with large vertical (radial) and horizontal (axial) forces.
According to the number of rolling rows, classified into:
a. single-row tapered roller bearing,
b. double-row tapered roller bearing
c. four- row tapered roller bearing.
d. Inch tapered roller bearing
Taper Roller Bearing Applications
Applications for 30000 tapered roller bearings are commonly used for moderate speed, heavy duty applications where durability is required. Widely used in automotive, mill, mining, metallurgy, plastics machinery and other industries.