1.12/24v low pressure electric fuel oil pump
2.Easy to carry
3.Pump diesel/kerosene
4.Widely used

DYB 12/24v low pressure electric fuel oil pump
1. Introduction:
1. DYB 12/24v low pressure electric fuel oil pump with an inner bypass safe valve is a reliable pump which shows IP55 in the strict anti-seismic property test.
2. It's easy to carry that with exits in both two wings and a knob in middle.
3. Used to pump diesel/kerosene, doesn't apply to the delivery of the low-burning point mediums( such as gasoline, oil gas, alcohol, etc)
4. No leak is allowed in oil inlet & joint to ensure the suction, pump should install the matched foot valve with strainer of our company to make sure the clean of oil.
5. Used in refueling of drum loader, truck and large-scale equipment in building site.
6. Pump should not continue work for more than 30 minutes, which is harmful for the service life.
2. Performance data:
Model

DYB60-AC220/110

DYB80-AC220

DYB40-DC

Flow range

20 - 60L/min

20 - 80L/min

20 - 40L/min

(5.3-15.9US.GPM)

(5.3-21.1US.GPM)

(5.3-10.6US.GPM)

Pressure

3Bar

3Bar

3Bar

Voltage

AC220V±10%50Hz

AC220V±10%50Hz

DC12V

AC110V±10%60Hz

AC110V±10%60Hz

DC24V

By pass valve

Yes

Yes

Yes

Strainer

Yes

Yes

No

Caliber

1"

1"

3/4"

Power

375W(0.5HP)

550W(0.75HP)

120W(0.16HP)

Weight

9.5kg

9.5kg

5kg

Dimension

300×220×240mm

320×240×260mm

280×220×240mm
3. FAQ: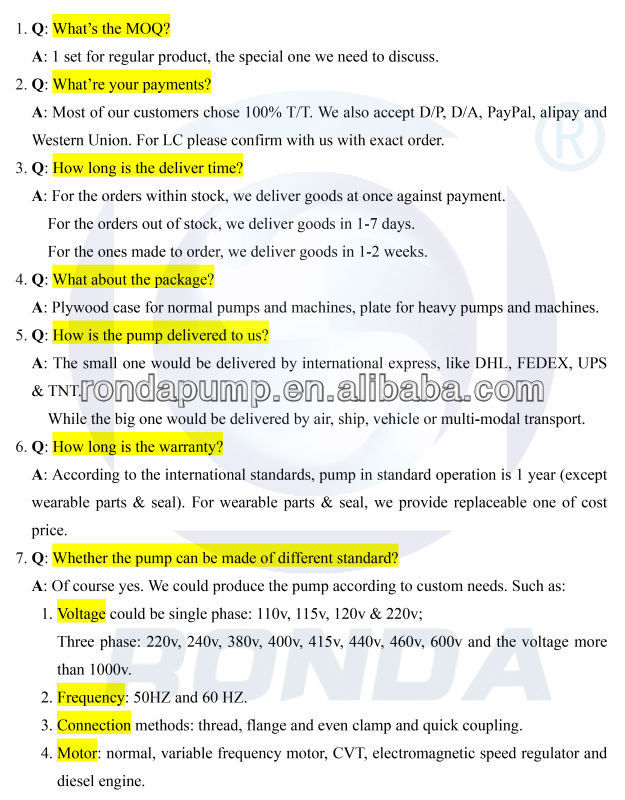 4. Pictures:
Excellent product made of carefully selected high-quality materials: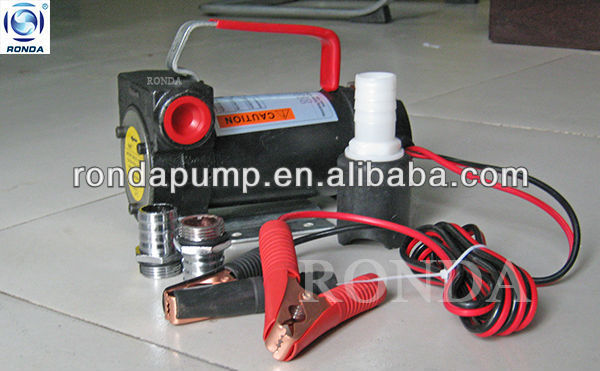 Meticulous details & fine appearance: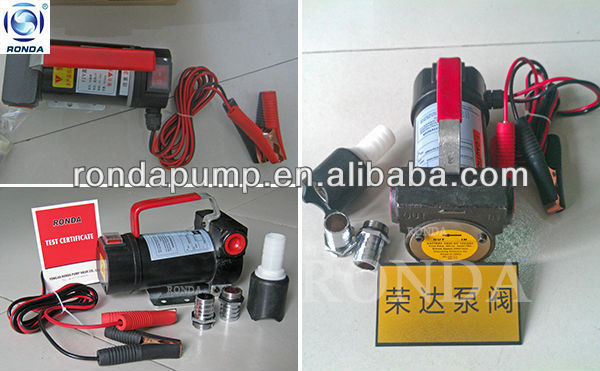 Safe packing with paper carton: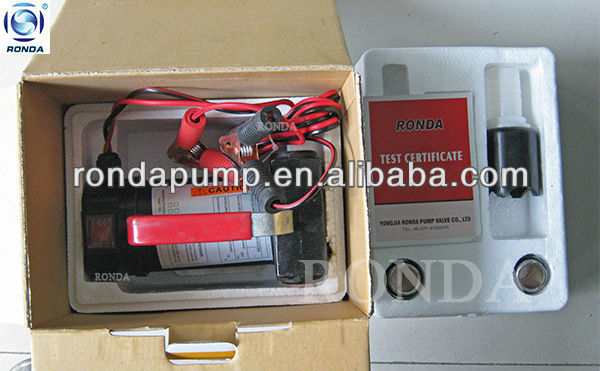 Many kinds of models can be chosen: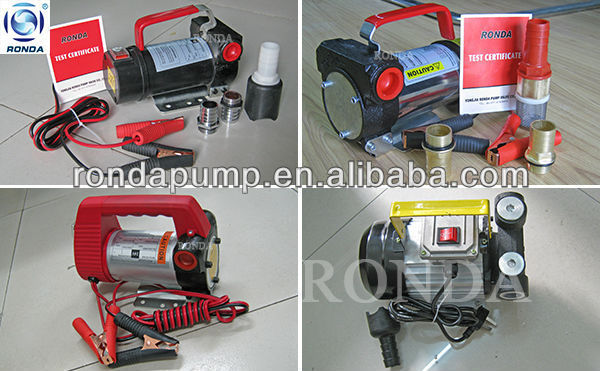 5. More related products: